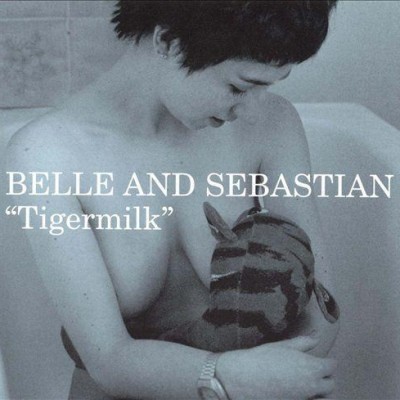 When former Buzzcock turned Magazine auteur Howard Devoto sang how "Twenty years ago I used your soap" in 1980, the song's Proustian reflections embodied the post-Devoto Buzzcocks' notion of nostalgia for an age yet to come. Thirty-six years on, suddenly anniversaries are everywhere. Most lauded of all birthdays just now is Punk's fortieth, currently being marked by Punk London, a year-long commemoration best captured by an exhibition of memorabilia and suchlike at the British Library. One of the era's progeny, however, most definitely won't be blowing out any candles. Fashion designer, founder of lingerie label Agent Provocateur and son of Malcolm McLaren and Vivienne Westwood, Joe Corre, has declared his intention to burn his own collection of Punk memorabilia, estimated to be worth somewhere in the region of £5 million. It's the ideas of Punk that counts, Corre declared earlier his year, not the left-behind detritus which has now been hi-jacked and respectabilised by heritage industry nostalgists who gave Punk London a whopping great grant. Even Boris Johnson and the Queen, gawd save her, granted their seal of approval, while the Buzzcocks paeon to teenage frustration, What Do I Get? is soundtracking a McDonalds ad alongside Jamie Reid style ransom note typography.
If both the fortieth birthday extravaganza and Joe Corre's party-pooping antics can be seen as manifestations of a mid life crisis, anniversaries are rife among a relatively younger set as well. Closer to home, Glasgow pop classicists Belle & Sebastian are currently celebrating twenty years since the release of their debut album, Tigermilk was released on Stow College's Electric Honey record label in a now expensively-rare vinyl edition of 1,000.
Belle & Sebby will also be commemorating the two decades of their existence by playing two nights at the Royal Albert Hall in London next week. On the first night they 'll play Tigermilk in full, and on the second will work their way through the follow-up, If You're Feeling Sinister, released in November 1996.
At the same time, following a teasing web trailer with the words 'Hello Again', the Falkirk-sired duo of Aidan Moffat and Malcolm Middleton will take time out from solo activities to reunite as Arab Strap. This comes a decade after they split, and the autumn live shows, which include an already sold out gig at Glasgow Barrowlands, are in honour of the twentieth anniversary of their debut single, The First Big Weekend.
Tigermilk and The First Big Weekend were seminal releases, an antithesis to the triumphalist bombast of Britpop
Both Tigermilk and The First Big Weekend were seminal releases, not least coming as they did as a seeming antithesis to the triumphalist bombast of Britpop, then in its flag-waving pomp. Here, however, were two records which tapped into a very different sort of zeitgeist which the likes of Mogwai, The Delgados and The Nectarine No 9 were also part of.
Stuart Murdoch was steeped in indiepop of the recent past when it was still defiantly underground. Not as twee as they looked, Murdoch's lyrics referenced Felt and Josef K, and Belle & Sebastian would go on to develop a fanbase as devoted as those who worshipped The Smiths.
Tigermilk reintroduced the world to a literate form of pop that a new generation of indie purists could clutch to their bosom just as the record's female cover star clutched a cuddly tiger to hers. Over ten vignettes that kicked off with the still majestic-sounding The State I'm In, Tigermilk evoked the spirit of bookish big city misfits high on faux naivete that nevertheless hinted at carnal romances to come.
This debut evoked the spirit of bookish big city misfits high on faux naivete yet hinted at carnal romances to come
Arab Strap, meanwhile, were a couple of small-town hedonists struggling for pleasure. Moffat's narrative vignettes concerning sex, drugs and self-loathing sounded like Gordon Legge short stories set to Middleton's primitive guitar and beats backdrop. Delivered as if the last gasp dregs of the night before had been pieced together during the most horrible of come-downs, the Arches referencing
The First Big Weekend
was an anthem for pleasure-seeking doomed youth everywhere.
When Belle & Sebby and Arab Strap respectively take the stage at the Royal Albert Hall and Glasgow Barrrowlands, both bands might wish to recall the night they shared a bill at the Mitchell Library's Moir Hall in Glasgow back in 1996.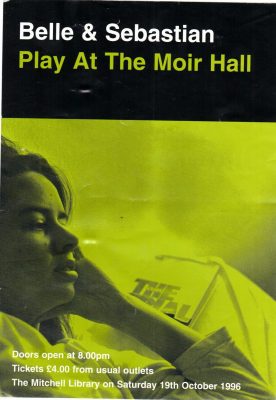 That evening the soundchecks took so long in a hall more used to civic functions that the event started almost two hours late, with a capacity crowd left hovering politely outside for the duration. While Belle & Sebastian's early shambolic charm in the live arena has been well documented, the delay might also have had something to do with the fact that the band had set up a stage at either end of the room, thus allowing each member of the band to observe whoever was playing opposite. As nice a means of deconstructing the rock gig as it was, it also caused a sound delay, so no-one was ever in time.
As B&S were running through the then unreleased and for most of the audience seated at cabaret tables largely unknown If You're Feeling Sinister album, none of this mattered much. Especially as Murdoch and co had already covered their backs in a small card 'menu' laid out on each table, which contained a full set list including encores. The menu's introductory note also introduced the audience to their support act, Arab Strap, who were described as being 'quite rude'. Audience members were advised to cover young children's ears.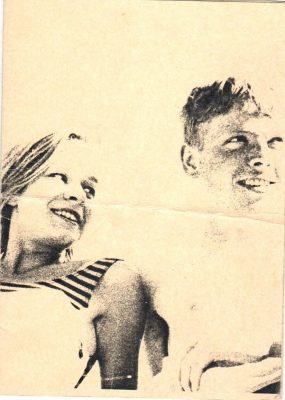 In what was one of their earliest, and possibly their first live shows as Arab Strap, Moffat and Middleton played as a duo, with Middleton's skeletal guitar patterns barely covering Moffat's lyrical modesty. For Arab Strap to leave themselves so self-consciously exposed in this way was a brave and clearly necessary move that teetered on the edge of embarrassment, but they persevered anyway. Within a few months, however, Arab Strap had fleshed out to become a four piece, with an early show at King Tut's as part of an event called The Ten Day Weekend a technical disaster.
Given an increasingly ambitious future that featured ninety-minute sets and much more nuanced material such as The Clearing (follow-up single to The First Big Weekend), Arab Strap too teetered at times on the verge of collapse. It's that mix of fearlessness and fragility that should see them reclaim their past with world-weary resignation in October.
Arab Strap's Glasgow show unfortunately clashes with an Edinburgh date from Vic Godard and Subway Sect, who play Edinburgh College of Art's Wee Red Bar with the Sexual Objects. Godard and his various incarnations of Subway Sect have been a huge influence on Scotland's alt pop scene, ever since they supported The Clash at Edinburgh Playhouse on the White Riot tour in May 1977. Without Subway Sect, it's unlikely Orange Juice would have existed in the same way. Or indeed Fire Engines, the auld reekie incendiarists whose de facto leader Davy Henderson now fronts the Sexual Objects.
Even during punk's first flush, Godard talked about Northern Soul, and looked to Radio 2 and showtunes for inspiration. The result of this was Club Left, a nouveau cabaret night hosted by Godard's then manager Bernie Rhodes, and which featured a supporting programme of torch singers and quiffed-up beat groups who sounded like they'd been hanging round with Joe Brown at the Two i's cafe rather than Johnny Rotten down the Roxy. Godard himself appeared in a tuxedo fronting a similarly clad combo who backed him on covers of Just in Time as well as a fistful of originals.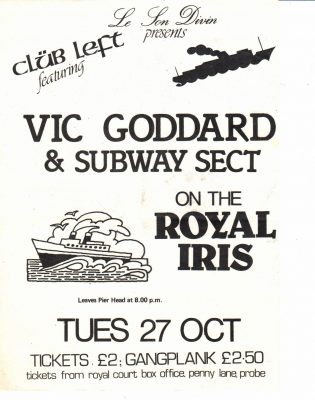 In the last decade Godard has increasingly explored his own past, with the Twenty-Odd Years compilation eventually giving way to Thirty-Odd Years, while he has re-recorded original Subway Sect material on the 1978 Now and 1979 Now albums.
This week, however, Club Left is revived in all its swing-time glamour as Godard and that era's version of the Subway sect, who with American crooner Dig Wayne went on to crack the charts as Jo-Boxers. This time out, however, Club left forms part of Glasgow Jazz Festival. It's a far cry from when the Club Left Subway Sect were sandwiched between the Nick Cave-fronted Birthday Party and proto-goths Bauhaus on a UK tour that confused the black-clad hordes to the extent that in Liverpool Godard took a full beer can in the face. As yesterday seems to go on and on and on, as Devoto put it in Twenty Years Ago, this is one piece of history that doesn't need repeating.
Belle and Sebastian play the Royal Albert Hall, London, June 22 and 23.
Club Left with Vic Godard & Subway Sect and The Jazzateers, CCA, Glasgow, June 26.
Arab Strap play Brixton Electric, October 13; Manchester O2 Ritz, October 14; Glasgow Barrowland Ballroom, October 15.
Vic Godard & Subway Sect with The Sexual Objects, Wee Red Bar, Edinburgh, October 15.
Comments
Comments