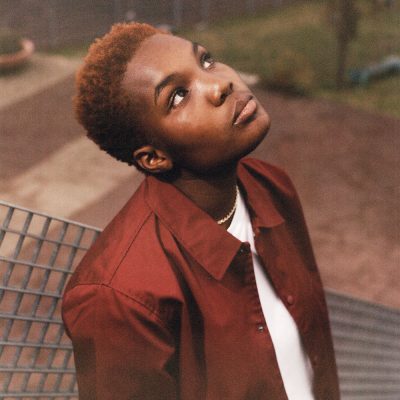 Arlo Parks' enchanting breakthrough song Black Dog opens with the lines: "I'd lick the grief right off your lips / You do your eyes like Robert Smith…" From there she crafts a candid tale of helping a friend through an intensely difficult time – "black dog" being Churchill's famous term for depression. With extended radio airplay the track seemed everywhere in 2020. It somehow captured much of the mordant anxiety of the first strange summer of Covid, conjuring tiny spears of sunlight drifting between melancholy and defiance, isolation and affirmation. Born in Paris in 2000, Parks' real name is Anaïs Oluwatoyin Estelle Marinho, reflecting her French/Nigerian/Chadian family background. Raised in South London, she began writing and recording in her mid teens, honing whispered stories of tumult and loss which steal the heart even as they float gently above lo-fi arrangements and R&B hooks.
1. Sufjan Stevens, Should Have Known Better
"It's from the album Carrie and Lowell and it really inspired me in terms of exploring the more vulnerable and introspective side of myself. His song writing is very kind of surreal and abstract and also devastating in its simplicity and it fired me to start journaling, mining from the past and to begin thinking about the experiences that made me who I am today because there's a lot of nostalgia in that song.
2. Unknown Mortal Orchestra, So Good at Being in Trouble
The reason I love this song is that there's a sense of warmth. There's this analogue energy to it, and I've always been really fascinated by drums, just by listening to Afrobeat and a lot of triphop like DJ Shadow and there's this gentleness there – it reminds me of summer. There's a mood, which is something I kind of do with my own music. That's why I love that song.
3. The Meters, Just Kissed My Baby
I've always been really in love with 1970s funk, and I feel like there's real bounce to it, and the bass is so infectious. Whilst my music is more soft and understated with the last song that came out I wanted there to be a sense of rythmn, something that you could dance to in your kitchen, and then there's this kind of subtle attitude and groove to it, that I really really love.
4. Portishead, It Could Be Sweet
Just because Dummy is one of my favourite albums of all time! That sense of crunchiness and melancholy and her voice is so distinctive. I think it really introduced me to the idea of minimalism and sparseness in production. My favourite moments are when it's stripped, and the production is almost just a tool to elevate the vocal, because her voice is so strong. I got it on vinyl for my birthday this year and I was very pleased. It was an amazing present.
5. Beachhouse, Walk in the Park
That album Teen Dream – along with Depression Cherry  – is one of the most emotional ever. There's a sense of expanse when I listen to Beach House, when I listen to shoegaze in general. It reminds of a time I was just doing a lot of hanging out in the park with my friends when I was 15 or 16 years old and didn't have that much to worry about. It just reminds me of golden hours with my friends. Again it's an excellent song for creating a mood and a sense of wellbeing. It's a very sweet song and I love Beach House in general."
Arlo Parks will release new material later this month. 
Comments
Comments