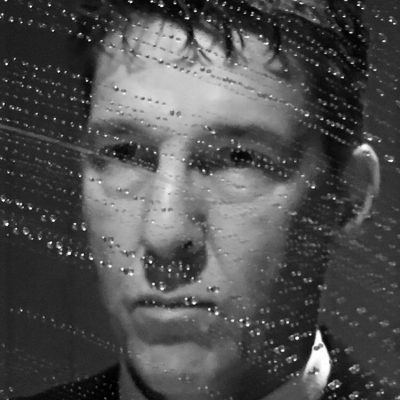 As guitarist and co-songwriter of Scottish punk band (The) Scars, Paul Research is only now getting the recognition he deserves as an innovator of the whole post-punk and new romantic scenes. Long overdue reassessment of talented Edinburgh bands such as Scars, Josef K, The Visitors and The Fire Engines/Win had been building for a while with the emergence of 'post-punk' as its own retro genre fuelled by Radio 6 tastemakers such as Jarvis Cocker and Marc Riley and 2015 documentary Big Gold Dream, which finally quashed the Glaswegian post-punk creation myth of Orange Juice's excellent Blue Boy. Scars' thrilling 1979 debut single Horrowshow/Adult/ery leapt from the blocks and by the time the band's 1981 LP Author! Author! was released the pace had begun to tell and the band split. It's difficult to overstate how hip they were back then with gigs at Steve Strange and Rusty Egan's proto-Blitz night at Billy's and champions such as John Peel and i-D magazine. Last year's triple CD on Cherry Red is a definitive reminder and brings together all the records, demos and some live recordings. Research capped his return with projects including Voicex, a Lemon Jelly collaboration and a sparkling solo album Skate the Royal Mile earlier this year.
Scott Walker, Best Of Both Worlds

I listen to Scott Walker with a deep envy. A person who carried such a sonorous instrument in their own head has been richly gifted by life. Yet his best performances are those when he portrays his unhappiness. He defies his fickle lover to "choose between us", daring her to break his heart even more than they already have. To be in love with Scott Walker might be too much for some, every day a day of Himalayan heights or Marianan depths. But not me, I could listen to his resonance, his disdain, his froideur all day long. I suppose in the studio it was Scott on one side and the orchestra on the other – his voice well worthy of such a setting. I once spent an evening seated near him in the Albert Hall for a Fripp and Sylvian gig – too shy to approach him though!
Iggy Pop,American Valhalla

Iggy's voice is insanely deep, especially on the radio where most of it is so subsonic it can't be heard by humans. After the death of David Bowie, for many months I could only play BlackStar, until I heard Post Pop Depression and weaned myself back from grief. Iggy deals with death like just another bum card in a tough deck. In American Valhalla he literally flirts with death "is anybody in there, can I bring a friend?" If not, never mind! Josh Homme's arrangements and production are dead basic, nothing wasted. But there are little variations everywhere and innovative little licks everywhere. He credits David Bowie for empowering his deep voice on his recordings from middle age onwards, before they made The Idiot he preferred his higher register voice. I just love this album, I memorised every single note on it.
Sheila & B Devotion, Spacer

It's Chic of course, everybody knows that now. But with a French accent, and since Sheila's singing about spacemen, one has to wonder whether there is a Bowie link here too… not just spacemen in general of course, but one in particular out of our whole galaxy, which you can trust everyone that you meet. The urging disco rhythm guitar surfs on top of Bernard's cultured bass framing the European summer romance, then the song finishes out with a classic rock guitar motif, so casual but so refined. I've loved disco since the 70s, it was the only music I didn't discard when punk took over my personal airwaves at 17, and I still love it. There is an out and out disco song on my next album and it too has a ripping guitar solo, you better believe it!
HTRK, Skinny

So numb, so hot, so drained, so beautiful and smart and shocked by it all. With their kind-of-primitive, kind-of-sarcastic songs about parties, panties and drugs, HTRK was kind of following in The Birthday Party's footsteps at the beginning. The Australian guidebook of hipness led them from the underground scenes in Melbourne to Berlin and London. They went under my radar until I actually went to Melbourne and saw them debut their then latest album Work (Work, Work) which subsequently became the soundtrack of my life for the next two years. Every track dazed and stuck in slow motion, it fitted right in. The sound is made of very fine layers of electronic dust cut from cassettes of old demos, the guitar chimes intelligently, the voice of Jonnine Standish is deep and thoughtful and thoughtless, and the lyrics are pure displacement – she'll sing about the quotidien stuff to avoid thinking about what had just happened. You know what had just happened, don't you. I loved HTRK so much I managed to get to the album launch of their next album too, and met them. I was a total fan-boy, I'm afraid! Sorry guys!
David Bowie, Drive In Saturday

It could have been any of his songs really, but this one is so poised in its songwriting, its vocal performance, from the pizzicato guitar at the intro, the kooky little backing vocals, all showcasing one of his very best vocals that starts in that jaded talk-singing thing, and becomes more and more passionate until the drama of the choruses. It keeps unfolding every few seconds. The chorus is outrageous as he spins chord after chord in a descending line that feels like it will never ever end. For me it never has… and the imagery is still a mystery, it was a real education to discover I could be deeply moved by something of which I had no understanding. The song structure is based in early pop, it's a little bit reminiscent of to Know Him Is To Love Him but the layers of Bowieness are piled so high, that becomes irrelevant. It's unique, highly desirable and I wonder how many teenage boys reflected on their own desirability and whom did they wish to find them desirable? Bowie didn't just have his finger on the pulse, he was the whole cardio-vascular system himself. And this song was an anthem for the gods.
Skate the Royal Mile is available here:
https://open.spotify.com/album/4F5JTdKrguOIJ8vyd413ce?si=H0ykajS5Ty6TbLFvVtDMqw&dl_branch=1
Comments
Comments