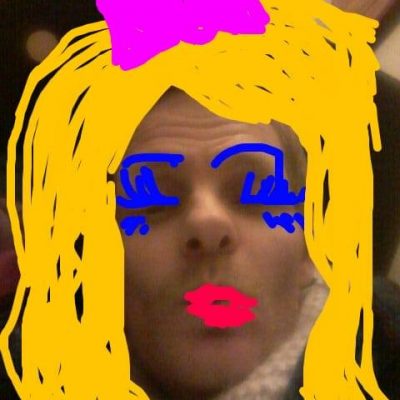 Robert Anderson is a rock'n'roll animal from the soles of his Cuban heels to the tips of his Stevie Marriott fringe. In groups from his early teens, he lacks the public recognition of former bandmates but his mesmerising stage presence, inventive musicianship and prolific songwriting has won him a rep among other musicians in the know. His current band The Rotations is an inspired punk funk juggernaut piloted by a shifting line-up of virtuoso players, talented misfits and fiercely original loners who wouldn't fit into any other set-up. Sounding like Stereolab, The Pop Group and Captain Beefheart's Magic Band improvising in a dark alleyway in Maryhill, The Rotations have built up an impressive back catalogue but it's their incendiary live shows that mark them out as something special. Anderson is also a sought-after producer with young talent often found at his Partick HQ, an Aladdin's(ane) Cave crammed with vintage analog equipment, guitars, electric pianos, arcane percussion instruments and Gerry Rafferty's cowboy boots. Anderson also presents his own show The Good Ship Vibration every Monday night on Sunny Govan Radio.
Nina Simone, Don't Let Me Be Misunderstood

When they finally put me on the funeral pyre this will be the soundtrack. When I was a nipper I got most of my music from the library, on cassette, ye ole high speed dubbing, tape to tape, must've been about 1987 when they re-released My Baby Just Cares For Me I went and got a Best of.. collection. It blew my tiny mind, still does.
Howlin' Wolf, Moanin' at Midnight

What a band – Willie Johnson on guitar, Ike Turner on piano, who talent spotted the Wolf for Sam Phillips, this is his first single, think it's about 1951, recorded by Phillips before Sun Records even existed, pure swagger, Willie Steele's shuffling drums, that vocal delivery, unparalleled, and cutting harmonica riff, it has it all. Most importantly, to me anyway, the key to all great music, is the space between the notes.
Funkadelic, Can You Get To That

From the album Maggot Brain critics and stoners always rattle on about the title track, which I think is the worst thing they done on the first four albums, indulgent dross, flip it over and you have a run of the three songs – Hit it and Quit it, Can You Get To That and You and Your Folks…now we're talkin', sublime on a multitude of levels, spine tingling, Clinton and Co are owed far more reverence than they have cashed in, I think.
James Brown and The Famous Flames, Live at the Apollo, Volume two, side 4

This is a live three song medley, untouchable, on the inside of the record James is decked out in several self-designed tunics, words cannae describe this, hairs tingle on the back of the neck stuff…The Stooges definitely absorbed it for Funhouse, I had a VHS video of Brown in my late teens and studied the moves, for hours, I'm glad I did, not that dancing has ever done me no good…
"d'you feel alright..?… I feel pretty good myself…"
"building is you ready cos' we gonna tear you down…"
Miles Davis, So What

"The note is only 20 percent. The attitude of the mother***er who plays it is 80 percent." —Miles Davis.
I listen to this first thing every morning, and I'm still alive.
The Rotations new single Boxes is out now on Radar Station Records
Comments
Comments