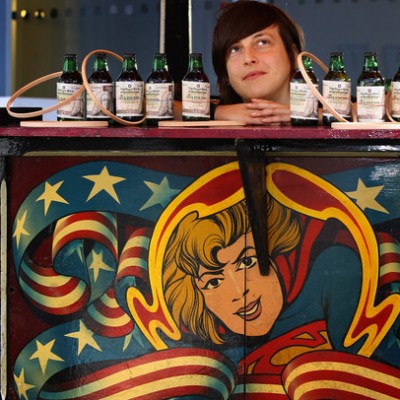 It's been a while since so many of my friends engaged in a single conversation, let alone one about art. It seems that, before it has even properly commenced Ellie Harrison's project, The Glasgow Effect, has received more attention than any other cultural event currently taking place in Glasgow. Without expressing anything more than my opinion, here I'd just like to alleviate some of the negativity around the work. While the project's title and Facebook image are unfortunate – part of an ill-conceived joke, perhaps – that should not compromise the validity and value of the research programme the work aims at. Inseparable from the pressures of both capitalism and globalisation, a successful career in the arts today demands both a global network and international exposure; something which in turn means that an artist's survival depends on movement to a degree which many of us can avoid. This is why if you have lived in Glasgow without travelling for some time now, either because you cannot afford to do so or for other reasons, you should still avoid measuring Harrison's project against your experience, and try to understand it in the context of a globalised art world instead.
Another source of vitriol has been the fact that Harrison has received a £15,000 fund by Creative Scotland to complete the project. Following Harrison's own response to public commentary, it should be clear that the fund will not be offering the artist financial security, but can simply buy her the time to commit to a project which could, in fact, mean a smaller revenue for her as she restricts her activities to one place – however much of a 'hub' Glasgow may be.
The important question here is: why Harrison should be afforded the time to pursue this project? To get why we must ask, who it is that will benefit the most from it?
More than the artist, it's us that have something to gain from the project. This, because, irrespective of any material work that may come out of it, in its emphasis on community – however simple or abstract that notion might seem to some – the project can only encourage more artists to credit the space in which they live, and rediscover the value of art in relation to and within a given space that's not economic but social. It could also be an interesting reflection on the issue of borders and boundaries that seems to tyrannise us the most. Terrible events are taking place across the world right now. Creative Scotland's funding of Harrison's new project is not one of them.
Comments
Comments