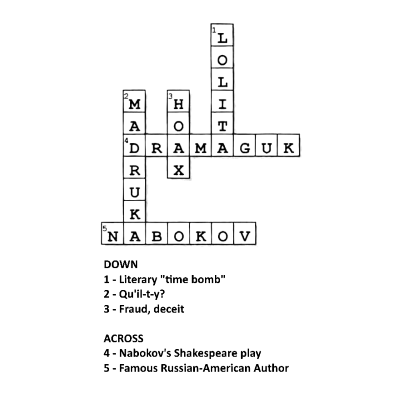 My illimitable Stanley Kubrick season continued this week with a closer viewing of Lolita (1962). The Kubrick season is illimitable as it started some time around my fifteenth birthday when I saw The Shining, and the season remains illimitable as like many other cinema-lovers, I shall never, ever, run out of Kubrick. So: while I'm aware of the multifold conspiracy and other theories which circulate pertaining to The Shining, I was sure that Lolita would be free of these. I was wrong. The wide-open wormhole which Lolita leads to is a series of short films from 1932 and 1933 called Baby Burlesks, which were produced by Jack Hays and directed by Charles Lamont. The eight Baby Burlesk films are ostensibly satires on major motion pictures, film stars, celebrities, and current events. But in the films, children of preschool age wear adult costumes with diapers on the bottom and perform in scenes with overtly sexual overtones.
The best-known star of these one-reelers was Shirley Temple, who even plays a prostitute in two of the films―at about the age of four or five years old. The problematic aspect of the Baby Burlesks remains these paedophilic overtones. Not only do we see toddlers dressed in lingerie and acting out stripteases, among other things, but the set-ups which suggest various sexual practices, are sometimes starkly provocative and uncomfortable to say the very least.
Here once more, the words of Corey Feldman, from ABC News in 2011:
"I can tell you the number one problem in Hollywood was, and is, and always will be, paedophilia. That's the biggest problem for children in this industry. I was surrounded by them when I was fourteen-years-old; surrounded literally. Didn't even know it. It wasn't until I was old enough to realise what they were, what they wanted, and what they were about, and the types of people who were around me …. they were everywhere, like vultures."
It would all point to the fact, as suggested in the figure of Clare Quilty in Lolita, that Hollywood has always been an unsafe place for children. The Baby Burlesk films do not look safe, and there is always some kind of touching going on between the young girl and any number of middle-aged men―whether they are lying down and she is rocking back and fore on their crotch, or if she is merely playing suggestively with a man's necktie.
Vladimir Nabokov investigated the secret underworld of the paedophile in several of his works, and Lolita the book and likewise Lolita the film confirm that this underworld extended to the movies. It is believed that Nabokov coded the story of his own childhood abuse in word games and puzzles within several of his books. Such a riddle for example concerns the name of his abuser and here's how it plays out:
• The name "Quilty" resolves in French to a shortened version of "qu'il-t-y?" (Who is he to you?)
• Humbert's telegram signed: "Humbert, Humberg, Homburg, Hombur"
• This solves the anagram name of Bend Sinister's character Adam Krug, by removing the g to give the answer MAD RUKA (anag) the name of Nabakov's (possible) abuser uncle.
• Vladimir Nabokov appears in Lolita as VIVIAN DARKBLOOM (anag) the imaginary author of the imaginary novel My Cue―the "cue" being Q for question, among other things.
These are just some of several answers to a cross-novel crossword puzzle, between Bend Sinister (1947) and Lolita (1955). In this puzzle, it's suggested the answers provide solutions to the concealed story of Nabokov's own incestuous abuse as a child. This is why Shirley Temple, the number one box office attraction of the depression era, is subtly but perpetually mocked throughout Lolita. An example might be the 'mother gets run down and killed' theme, curiously present in some of Shirley Temple's post-Baby Burlesk films, and here also mocked by Kubrick.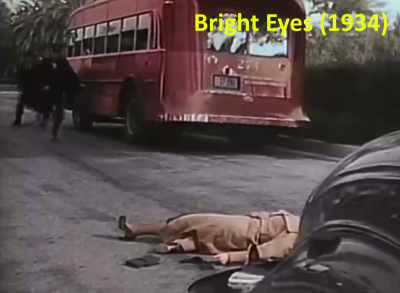 The reason that Shirley Temple was often motherless in these films is that the characters she played were regularly adopted by a single man. Many of her songs and dance routines were also performed with adult men, and I recommend unto you The Good Ship Lollipop, and ask you to regard how the infant girl is handled by the men in the clip. In her movies, Shirley often comforts these men in what could be described as a too-adult fashion. And there are instances of depraved choreography in films like Captain January (1936), which are flagrant and nasty.
None of this is fantasy. I have heard people say that times were different back then, and that this sort of thing was much more acceptable. Disproving this however is the fact that both Graham Greene and Vladimir Nabokov were appalled, as was my hero, American film critic Gilbert Seldes.
Greene wrote expressing his feelings of concern for Shirley Temple, wondering why this little girl's "well-shaped and desirable little body" was being served up to middle-aged male admirers, and he criticised the audiences of these short films, whom he also identified as middle aged and male. The studio successfully sued Greene and his publisher for these comments. Gilbert Seldes wrote that Shirley Temple was like Mae West and reported on those certain moments in the theatres during Temple films when he was aware of a growl of satisfaction from the male audience members.
It wouldn't be a Stanley Kubrick theory if it didn't involve a hotel room number, and the digits in the case of Hollywood paedophilia and Lolita are 342. And I am in agreement with the theorists in this case, that the hotel room chosen is a further reference to the Baby Burlesk; and the fact that Humbert searches 342 hotels after Quilty runs off with Lolita.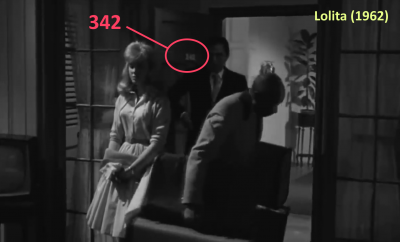 Although dogged by controversy during its production as media sources flapped and scandalised the possibilities that might unfold, there was very little scandal on Lolita's film release. My favourite scandal concerns the Catholic Legion of Decency, which gave the film a "Condemned" rating. The marvellous thing about this unique "C" rating was, that if you went to see the film, you were in fact committing a sin.
It's the Baby Burlesk though which displays the sins of Hollywood at their worst. It's coming on for 90 years since these films were made however, so restitution and even apology would seem far from possible ― leaving as ever for those that are interested in such matters, lessons from history to be learned.
As we currently see from the sad story of Harvey Weinstein, it's widespread complicity and fear of speaking up that allows such bullying to go on. On the public side, everybody seems to 'know what's going on'―often because it is displayed on screen―and yet when it comes to the industry itself, the dial on the moral meter is set so awfully low that all need happen is people turn a blind eye, and the powerful abusers continue their deplorable work.
*
If you enjoyed this article, why not make a donation to Product? We're an independent publisher with charitable status (SCO 29793). The magazine is edited, designed and produced by volunteers, with all contributions of time, skill and content given for free. We showcase work by new writers, artists and photographers at an early stage in their careers, many for the first time. A small donation can make a big difference towards the running costs of the magazine. Please donate here:
Comments
Comments