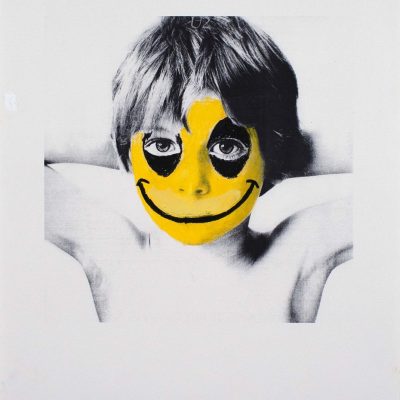 Keith Farquhar is best known as a sculptor whose refamiliarisation of quotidian household objects such as washing up gloves, bicycle seats and towel rails have been installed in galleries from Edinburgh's Fruitmarket to smart white rooms across Europe. He's also a musician having fronted influential '90s indie band Male Nurse and more recently as one half of modern day musique concrete duo Edinburgh Leisure. Part of a scene that included the Country Teasers as well as an early iteration of Franz Ferdinand, the Nurse cut a jangled repetitive swathe through a musical landscape bloated with inessential mixes. Farquhar began making music again with Tim Fraser as Edinburgh Leisure in 2016, releasing their debut album Die Gefahr Im Jazz in 2019. His shrewdly observed lyrics skewer kitschy everyday ephemera such as iPhones and Ikea, continuing the wry interrogation of disposable contemporary culture of his art practice. Farquhar has forthcoming exhibitions at Rollervision in London and Berlin's Sandy Brown in July.
Frank Sinatra, Summer Wind

This is my Karaoke song. I love to sing it if I get a chance. Certainly one of Sinatra's best. Lovely and gentle at the intro. My band Edinburgh Leisure used to perform it live. I sang it straight, whilst Tim (Fraser) noodled up and down the fretboard in a free-jazzish manner. Trad meets the avant-garde.
Powell, A Band

Tim – the other member of Edinburgh Leisure – used to put on great nights in Edinburgh under the moniker Supermodel. I really miss nights like that. This is a favourite I remember from his DJing. You can't not dance to a rhythm like this. Powell has gone on to collaborate with the artist Wolfgang Tillmans.
Still House Plants, You OK

I really love Still House Plants. I was listening to their earlier releases – The House Sound of Chicago etc – when Long Play came out. I got into that album whilst riding North Edinburgh's cycle paths during the early days of lockdown last year. Great recording – very pure and uncompromising music. Jessica Hickie-Kallenbach has a wonderful voice. I'm embarrassed to say I've not listened to their new album yet.
John Adams, Nixon in China

I don't go to the opera much although I saw Nixon in China last year in Glasgow. It was pretty good, however this performance by Kathleen Kim at the Met is mind-blowing. I love the way she sings Bo-ok as 2 syllables. I was reminded of this performance whilst watching Adam Curtis' latest series Can't Get You Out of My Head on the BBC. Mao's wife, Jaing Qing, features heavily.
Albert Oehlen, In The Studio
https://gagosian.com/quarterly/2021/04/07/video-albert-oehlen-in-the-studio/
Albert Oehlen is a favourite artist of mine. He's just released this short film of him painting in the studio with musical accompaniment and sound effects by Tim Berresheim. It's so good! I like how it utilises the inherent rhythms and repetitions of working as a starting point for music. And because it's Oehlen, it refuses to treat the working process in a manner that's too earnest or worthy – instead remaining playful and irreverent throughout. I've watched it about twenty times.
Comments
Comments