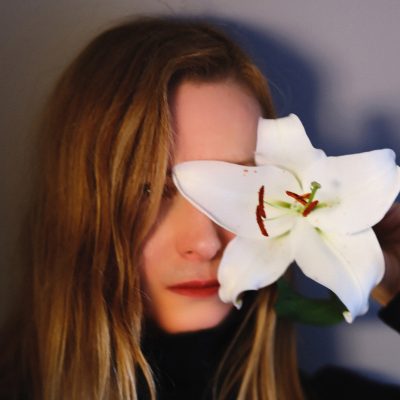 Dot Allison releases her first record in a decade this week, a delicately elegiac single Long Exposure, ahead of an album, Heart-Shaped Scars in July. She rose to prominence fronting dubby indie dance act One Dove alongside former Altered Image Jim McKinven, releasing Morning Dove White, one of the finest albums of the era, before being snapped up by uber-hip Heavenly Records as a solo artist. With 8 albums and many more singles to her credit, she's worked with a roll call of music's most influential figures: Scott Walker, Hal David, Andrew Weatherall and Kevin Shields to name just some. She was also tapped by Massive Attack to stand-in for Liz Fraser on tour. It's an impressive body of work and although she took a step back to raise a family, she kept her hand in by song-writing for a Brill Building-style agency, soundtrack work and a string of high profile collaborations including currently Brian Jonestown Massacre's Anton Newcombe. It's testament to Allison's talent that so many famous people continue to choose to work with her and the new, more folky material showcases her trademark dreamy vocal style perfectly. So not so much a return to form, as that normal service is resumed – we must welcome her back.
The Blue Nile, Tinsel Town in the Rain

A Walk Across the Rooftops was the first album I actually bought myself, along with the 12" of Tinsel Town in the Rain. The filmic, atmospheric musical landscape the song opens with, seems a visceral memory to me, even today. I can hear summer midnight breeze blowing a can down an empty city street… or an amber haze and a dream of a love as yet unmet… a hazy daydream trespassing sometime 'round midnight and that mythical love that's always just out of reach… all in the first few bars.
Bach, St Matthews Passion

I discovered this as a child… we had stacks of classical vinyl records in our house… I came across this and was moved to tears on listening to it many times… the harmony in it blew my mind… a sonic voice of God, the universe… beyond words… the sound of grace. The vinyl I had of this recording was one I got very used to… when I later listened to it on a different record it seemed fast and has seemed faster ever since then… I must have had a version that had been conducted slightly slower than scored or I am not sure why… but even when I went to hear it played live at The Barbican it also seemed slightly 'perky' compared to the one I grew up listening to.
Teardrop Explodes, Reward

The first single I bought… from the newsagent random basket no less… the dynamism and vitality of this perfect pop songwriting, hoisted me up like a flag within myself… at about 14 years old. I am sure it was the band name that made me buy this single from the newsagent random 'pop' 45s basket, as it was a 'blind' or more 'deaf' purchase… a very happy accident though as I absolutely love this song…
This Mortal Coil, Song to the Siren

Liz Fraser's voice haunted and enveloped with mystery and solace… I love this song… the pain in it reassuring that you are not alone with yours… and the shimmering '80s otherworldly quality to it… this record alone is definitely a parent to lots and lots of musical children. Later in the '90s Andrew Weatherall made me up a series of cassettes and the Chris Bell cover by This Mortal Coil of 'You and Your Sister' was on there… so one way or another This Mortal Coil was incoming… I later played 'Song to the Siren' live on tour with Massive Attack as I supported them acoustically as well as singing live in their set. In my support set I used the lyrics Tim Buckley had sung on a TV show on his 12 string which are slightly different to the recorded version…
Marvin Gaye, I Heard It Through the Grapevine

My aunt gave me a dog-eared copy of In The Groove [Gaye's 1968 album which contain's his cover of the song]…this song to me is an example of a perfect record… perfect songwriting… production, lyrics, performance and wholly original… a kind of a once in a generation kind of song… … and it was the musical wallpaper to many a time getting ready to go out where the world awaits your engagement… the magical years of all possibility… and love… and the sweet agony of loss… in a perfect song.
Buy Long Exposure here:
https://orcd.co/dotallisonlongexposure
Comments
Comments