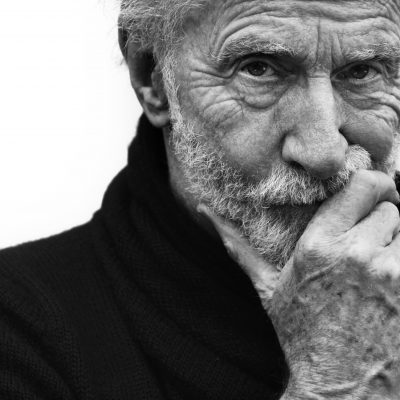 Andrew Loog Oldham is the legendary former manager of The Rolling Stones whose hip iconoclasm shaped their rebellious image and stage managed the band's rise to stardom. It's difficult to overstate his influence; he produced their records from 1963 debut single Come On right through to '67's classic Between The Buttons LP and was instrumental in the genesis of the prolific Jagger/Richards song writing partnership. From founding an ad agency with original Who manager and mod ace face Pete Meaden through roles as personal assistant to Carnaby Street king John Stephen and Sixties fashion doyenne Mary Quant to repping Joe Meek, The Beatles and Bob Dylan; it was clear that the precocious young hustler was going places fast. By the time he penned the immortal headline Would You Let Your Daughter Marry A Rolling Stone?, he, and the Stones, had arrived. His label Immediate Records signed acts such as The Small Faces, (Peter Green's) Fleetwood Mac and Nico. Now an author and lecturer, his vision and energy continue to inform popular culture today. He lives in Bogotá, Columbia.
1.Cliff Richard & The Drifters, Move It! 
First British rock'n'roll record. Meant to be a B-side. Not unlike Marianne Faithful's As Tears Go By which was also scheduled as a B-side until we recorded it, Move It! was written on the top of a double decker bus by Ian Samwell who cross-referenced Chuck Berry into Cliff's first single and first hit.
 2. Johnny Otis, Willie & The Hand Jive 
Took us into the music of America whilst the BBC and the record company establishment were selling us skiffle, trad jazz, reluctantly Elvis and happily Tommy Steele. Showed us what could be; Willie was a rare one, in that it ended up on Capitol/EMI in the UK which was unusual for a record from a small American label. More often than not it was the result of an American lawyer representing both parties. In addition, Willie was performed a number of times by the likes of Cliff and Marty Wilde on Jack Good's TV show Oh Boy.
3. Elvis Presley, That's Alright Mama
Amazingly sexy record way before we knew what it was. Incredible room sound. Sam Phillips, Elvis and the musicians on the top of their game and the pictures of Elvis in draped trousers and deconstructed jackets was pre-Armani.
4. Fats Domino, Walking To New Orleans
Like so many great pop and r'n'b records, it's more than a sound – it was a movie. The sound and rhythm of New Orleans was the one American sound it was hard for Brits to cop. The Fat Man and his producer/arranger had delivered us a slew of rockers then came out with this epic platter. The strings were something that must have influenced John Lennon with his later, tasty solo efforts.
5. The Everly Brothers, Problems
They spoke to us and for us. The songs – theirs and those of Felice & Boudleaux Bryant – contained all the love angst we were saying helllo to from our teenage loins.
Comments
Comments