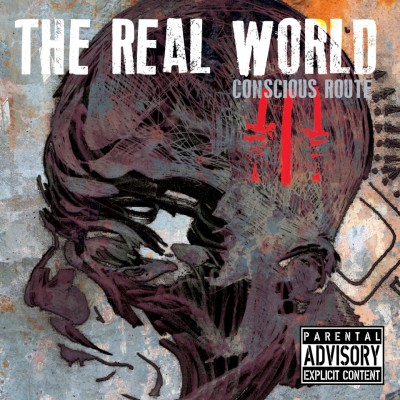 Tim Westwood always used to say that he felt the British press just didn't get hip hop. Around that time (the '90s) I was working for a well-known arts and culture magazine in Edinburgh. One day an editor there offered me a promo copy of The Marshall Mathers LP — the second Eminem album — saying: "Here. You like this sort of thing."  I asked him if he wanted me to review the CD but he explained it was a gift. They weren't interested in it, he said, and neither were the readers. The incident showed me that Westwood — for all his sins, which included leather cat suits and other atrocities — was correct. Public aversion to hip hop isn't entirely misplaced either, because of the perception that when it's not being used to advertise shoes, cars and drinks, it's all about bling, gangbanging and sexism — although I'm here to say that ain't the truth. Because the real hip is in the words of Jonathan Rimmer in his article Voices for the Voiceless in Bella Caledonia earlier this year, is about 'raw lyricism, social commentary, ethos, and revolutionary social change.'
So, let us consider recent works by two of Scotland's most talented hip hop artists.
ALIEN [P.E.2] by Werd (S.O.S.)
Werd — of the Sons of Scotland— is by current Scottish hip hop standards an old timer, and his new album shows this. It's slick, reflective and well-crafted with more profound moments than any other hip hop album I've heard in the last year. And yes, that includes the major releases.
Werd's delivery has this breathless, close-to-breakdown quality which pulls me in. He always sounds like he's about to go over the edge, and not only does he sound like he means it, he sounds mean when he says it, blasting idiocy and injustice while still able to take a good hard look at himself.
ALIEN [P.E.2] is by no means a concept album, but there are a couple of definite themes. First of these is the Scottish hip hop scene, almost an inevitable subject, and which Werd describes in his own case as 'a mission — nothin to be applauded'. Having been rapping for ten years, Werd's got every right to ask what he thinks he is doing, writing and recording in a one bedroom flat, to a tiny audience that all ken hip hip is at times a pointless 'dick-showin contest.'
Werd is right to demand not just social change, but probably more importantly for him, change in hip hop — 'Let's hear another tune about Buckie (heard it!) — weed (heard it!) — drink (heard it!) — or little dirties (heard it!) — is that aw ye've got?' And that's where this disc excels and why you must buy it.
ALIEN [P.E.2] is cast-iron genuine radical social hip hop, and as good as you'll hear from any urban community anywhere in the world, I reckon.
Werd does feel palpable disbelief that he's criticised. His experience and that of the DJs who here produced his beats far transcend anything that has been done in Scottish hip hop, with particular cred going to Righteous Fist, Dixie — who produced my favourite track BAGPACK RAP — and Seabass, who put together the track HUMAN FORM. Like a few of the tracks on this, Seabass (who like Werd is 'registered Scottish') produces something global, trippy and audio that can shatter stereotypical beat-making into a million pieces at times. Along with this, the beats by Big Taj have a classic hip hop feel to them with the energy of an M.O.P. cut — that kinda thing.
The other theme on the album ALIEN [P.E.2] is the aliens themselves — it's a metaphysical disc as in the song HEL(P) in which Werd uses that breathless voice of his to beg us to consider reality, and try and advance oursels even just a wee bit towards opening that third eye.
You might be expecting a bunch of Buckie-fuelled bombast, but Werd shows how Scottish rap can express global consciousness, and call me parochial, but I love hearing about corporatism, surveillance, the rise of the far right, environmental destruction and Israel's savagery against indigenous Palestinians — in a Scots accent.
Better still Werd takes on the television media in SPOON FED WITH PLASTIC SPORKS and ESCAPE THE DYING PLANET — 'Welcome to the news — and here is what we want you to believe.'
I really like how Werd questions where all this is going. Despite his being a time-served writer and musician Drew Devine — aka Werd — can't give up his day job — and at £4 he absolutely undersells this album. But look at it like this — it is a fucking bargain. If you're even thinking of spending three or four times that on a Kanye, Jay Zee or Eminem album — I beseech thee — think again. Scotland needs you.
Where it is going, it appears, is right back into the community that prompted it, and Werd is aware of this. It's egoless hip hop, talking to those around him. He knows this record isn't going to make him a penny and so he takes the time to show you what can really be done for and with love when it comes to social and musical issues.
The question about Scottish hip hop then is perhaps answered by Werd — 'I used to think it was about the music, and how we could use it ta make a movement — so stupid.'
THE REAL WORLD by Conscious Route
I first got into what's called conscious rap in the 80s when I got my first Boogie Down productions records. When gangsta came up, conscious rap became even more important because it talked about stuff I was really interested in — politics, metaphysics, discrimination and other social commentary.
Conscious Route then is one of Scotland's latest answers to this. The album The Real World has got a much more consistent and hardcore sound than Werd's album, and is deadly serious about self-improvement and doing what you can to heal yourself and be positive about the massive amounts of shit that are the burden of many.
The first track BELIEVE MY LIFE sets this out perfectly — fast and concentrated, and like most of the tracks on the disc it is stinging, and demands full concentration — and features Solareye from Stanley Odd who for my money seems more at home here than he is in his habitual band. In fact when you see how inspired the artists Conscious Route has worked with are — excellent spots from Deeko, Jordan Butler, Blasfima Sinna and the contagious energy of Mog — you can't help but be inspired too.
The Real World shows understanding of some of the darkest places of youth — and there's a lot about identity on it and fitting in not with the crowd, but with yourself.
This is interspersed with some seriously catchy boom-bap — CONSCIOUSLY BATTLING and KNOW HOW I ROLL.
This is great because like Werd's album, The Real World challenges hip hop itself. The Real World is neither homophobic nor aggressive — as Conscious Route tells you — and yet it's totally masculine and angry. The latter two are well possible in the hands of a funky, intelligent writer, and there's obviously none of the former.
That's why you get in The Real World a record that will speak to you.  Don't expect any raps about how Conscious Route 'runs the game' — do expect a diligent street-poet performance that might leave you rethinking your approach to hip hop and its culture.
The Real World has that acute muscle —the anger of Onyx without anyone having to shout and yell. It dips from the dark and crazy of its title to some truly felt sentiment in a track like LETTER DAD.
If true-school hip hop heads exist in Scotland, then this is the stuff their dreams are made of. There's obviously nothing going to stop this being made in Scotland, but the challenge remains finding an audience.
I'm not sure if Werd hasn't given up on that idea — it's one of the themes of his album — but it's all to play for.
ALIEN [P.E.2] and THE REAL WORLD are available from the artists' websites and from The Scottish Design Exchange.
Read Jonathan Rimmer on Voices for the Voiceless:
http://bellacaledonia.org.uk/2016/02/11/voices-for-the-voiceless-scottish-hip-hop-in-2016/
Peter Burnett @leamingtonbooks
Comments
Comments