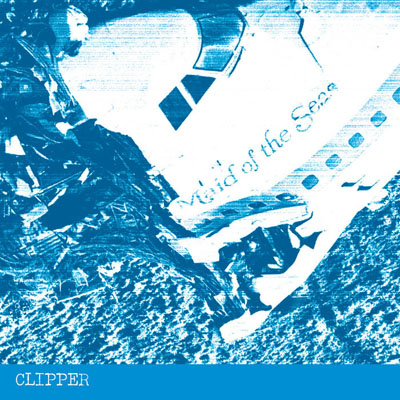 On December 21st 1988, Pan Am flight 103, a Boeing 747 named Clipper Maid of the Seas, which was making a regular trip from Frankfurt to Detroit via London, fell from the air over the small Scottish town of Lockerbie, in Dumfries and Galloway. The plane's 243 passengers and sixteen crew members were killed by a bomb placed inside a suitcase stored onboard the aircraft. As the plane careered into residential areas of Lockerbie, eleven people on the ground were also killed. Passengers on the flight included Paul Jeffreys, onetime bass player with Steve Harley's Cockney Rebel, and poet Joanna Walton, a former girlfriend of Robert Fripp who had written lyrics for Fripp's 1979 album, Exposure, and who had coined the term Frippertronics to define Fripp's tape-looping techniques. The subsequent arrest and imprisonment of Libyan national Abdelbaset Ali Mohmed al-Megrahi, followed by his release from Greenock Prison by the Scottish Government in 2009 on compassionate grounds has mired the tragedy in controversy – over who exactly was responsible for the bombings – that remains unresolved today.
In Lockerbie, the event obviously left its mark on everyone, including then eighteen year old Malcolm Irving, a small-town indie kid weaned on John Peel's late night radio show. It was on Peel's programme, in fact, that Irving first heard reports of this calamity so close to home. Back home in Dumfrieshire while on a break from college in Edinburgh, he was a mere fifteen miles away.
Later, in Edinburgh, Irving would go on to form indie noiseniks Cupid Mount Etna, who were regulars at the city's Cas Rock venue in the mid '90s. Irving also ran the short-lived Colon Blast label, which released a 7" by Cupid Mount Etna, and a cassette compilation of Edinburgh bands, Capital City on its Knees.
Twenty-eight years after the disaster, Irving and the band of fellow travellers he's christened Clipper have released Maid of the Seas, a suite of musical responses to Lockerbie that are an elegy to the events themselves, but which also sound like a more personal purging.
There are politics at play in each of the meticulously crafted miniatures, just as there were in the bombing itself and everything that followed
The opening title track sets the tone with a funereal piano-led instrumental overture, over which David Rosenthal's flute seems to soar throughout the record. Insistent low-end guitars suggest the roar of an aircraft itself before actual jet engines segue into
Breaks The Morning Light
, a country-tinged slowcore lament, in which Irving's doleful vocal sets down an initially innocent sounding prologue.
Similarly, December Song takes an old-school prom ballad framework and fuses its festive croon with local references that are peppered throughout the record. Dryfe Sands. Copshaw Holm. Tundergarth. Solway. All Irving's mystical-sounding playgrounds now sullied by falling debris. The names sound even eerier when offset by the more far away yet still more familiar JFK, Washington and Trafalgar Square.
Katie's Knowe references the hill where the plane's cockpit fell down, and it can't be a coincidence that, as Rosenthal's flute twitters high above it, the song's chorus lifts the melody from John Denver's Leaving on a Jet Plane, which became a hit in 1969 for Peter, Paul and Mary, and was later used in TV ads for United Airlines.
Captain MacQuarrie is a sad little portrait of the plane's pilot, which, like Autumn Leaves that follows, fuses Americana with Caledonian musical sensibilities. In the latter, voices howl over a lazy twang that wouldn't sound out of place in a David Lynch film. In what sounds like a noirish investigation in the undergrowth, the record's first mention of al-Magrahi offers little hints of conspiracy.
The Water of Milk, named after a burn that runs close to the River Annan, has a 1950s cop show feel that continues the detective work, focusing on the iconic aerial photograph taken the day after the crash. The female flight attendant found still breathing by a farmer's wife, but who died shortly afterwards, is there too.
The Mediterranean exotica of Mary's House moves the action to the shop in Malta that gives the song its name. It was here where the clothes in the suitcase containing the bomb were bought.
This is a vital musical evocation of a tragedy which even now leaves a myriad of unanswered questions hanging in the air
All the detail here can be found in books and a multitude of newspaper reports from the time, and Irving has clearly done his homework. But if a casual listener might be unaware of the record's full back-story, each song – and the album as a whole – still stands up. The narratives here, after all, are akin to hand-me-down murder ballads that mythologise even as they mourn the dead.
Up until this point, Maid of the Seas has been a thing of slow-burning melodrama and brooding ambiguity. Yes, there are politics at play in each of the meticulously crafted miniatures, just as there were in the bombing itself and even more so in everything that followed. But Irving is never hectoring, preferring to paint impressionistic thumbnail sketches of events, in which journalistic observations are laced with understated poetic barbs of opinion.
The last two songs on the album are where things finally crack open to vent more explicitly-inclined spleen. Somewhat appositely, The Ballad of Abdelbaset Ali Mohmed al-Megrahi isn't a ballad at all. Rather, it's a propulsive waltz-based dervish of a song. Here, Gordon Kilgour's loose-limbed drumming and Colin Seditis' loping bass patterns come into their own over Alan Cloughlie's psychedelic organ sounds, while Rosenthal's flute sounds like it's flapping about looking for an escape route.
With Jonathan Kilgour's stabbing lead guitar pattern running throughout, the final Cancer is the Killer is accusatory in tone before itself exploding into the distance, leaving only a raging calm on this vital musical evocation of an international tragedy which even now leaves a myriad of unanswered questions hanging in the air.
Clipper launch Maid of the Seas with a performance of the album in full at Leith Depot, Edinburgh, October 21st, 7.30pm. Maid of the Seas by Clipper is available at https://clippersongs.bandcamp.com
Comments
Comments