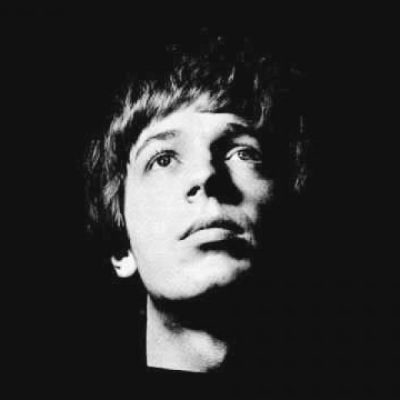 As far as Scott Walker goes, I blame Julian Cope. If the then acid-fried frontman of Liverpool's 1980s skewed pop mavericks The Teardrop Explodes hadn't bent the ear of his erstwhile managers into putting out Fire Escape in the Sky: The Godlike Genius of Scott Walker, I'd never have known any better. Judging by the reaction to Walker's passing last week, the resonance of which has been as seismic as any of his records, I suspect I'm not the only one. Dave Balfe and Bill Drummond were bluffing their way into taking Scouse scallydelia to the masses with Zoo Records, their label which released the first two Teardrop Explodes singles, as well as one by their arch Liverpool rivals, Echo and the Bunnymen. The major label Balfe and Drummond were now dealing with was clearly indulging this pair of chancers, long before either of them went on to change pop history in various ways. Fire Escape in the Sky was one of the results of that indulgence. Fire Escape in the Sky was a taster, a primer and a way in to one of the most mysterious pop characters of the previous twenty years. Walker was the sort of missing-in-action icon the music papers loved, but even they hadn't rediscovered him yet. He was made even more mysterious by the fact that the person who'd rehabilitated him into the world was one of our own. While Julian Cope was clearly a self-styled and self-absorbed living legend who understood the power of sex, drugs and self-mythology, like us, he was a fan.
Of course, I'd known the Walker Brothers pop stuff for years. They were one of the roll-call of showbiz stars on Saturday night TV, lip-synching to canned applause on black and white telly. Their hit singles, Make it Easy on Yourself and The Sun Ain't Gonna Shine Anymore, were staples of Jimmy Saville's Old Record Club and Double Top Ten Show on Sunday afternoon Radio 1. At one point Walker even had his own TV show, which saw him belting out Jacques Brel weirdness on living room prime-time in a way that now seems remarkable.
The Walker Brothers were pure nostalgia, it seemed. They sounded like yesterday's men, and looked even older when they popped up a few years later on 1970s teatime pop show Supersonic. As laidback and louche as they were with their blow-waves, denim and shades, they seemed terminally out of place playing the mid-life crisis pseudo-country of Tom Rush's masterpiece, No Regrets, inbetween all the glam-rock razzmatazz. Drummer Gary Leeds was particularly ridiculous, going round in circles on an inappropriate but amusing revolving drum riser.
It sounded like the soundtrack to some messy mid-life divorce at its saddest point. Given everything that was going on at home with my mum and dad's painfully extended split, usually to a country soundtrack, No Regrets was a bit too close for comfort.
When Midge Ure released a cover of No Regrets a few years later, I got it even less. I was too wet behind the ears to understand the full implications of the song's pedal-steel driven ennui. 
In my yoof-pop-addled head, the Walker Brothers had gone from MOR to AOR. They seemed past it, even though they were probably only in their thirties. It was a good few years before I recognised such world-weariness as the voice of grown-up experience, with the high drama of the likes of My Ship is Coming In, A Young Man Cried and In My Room. These early cuts were equally bittersweet paeans to lost love, even if they were nestled next to cheesy covers and production-line schmaltz.
And then, in the teenage rampage of post-punk, along came Julian Cope, Zoo and The Teardrop Explodes. Here was an unholy trinity featuring a man with the demeanour of an over-excited puppy, an ideas lab masquerading as a record label and a band with bona fide pop star pin-up status, to open my ears and prove me wrong on every count. 
Fire Escape in the Sky's collection of neglected Walker classics came in an exquisitely elliptical sleeve that offered no clues. There were no extensive sleeve-notes or gushing homages to the work contained within. The tracks themselves were drawn from the remarkable self-titled quartet of solo records released from 1967, running from Scott 1 to 4, each one getting more out there as they went. Tracks from their follow-up, 'Til the Band Comes In, released in 1970, bookend the selection.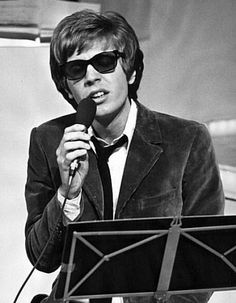 All the songs on Fire Escape in the Sky are self-penned originals credited under Walker's real name of Noel Scott Engel. The record contains all of what became my favourites from the Walker canon, from the opening Such A Small Love to the penultimate and still astonishing Montague Terrace (In Blue), with Plastic Palace People somewhere in the midst of the album's twelve songs.
On all of these and more, Walker sounded like a man outside. I imagined him living alone in some tastefully spartan London townhouse, a runaway exile from his own success. There he'd sit in the dark, sipping sherry as he surreptitiously observed his neighbours through the window or beneath the floorboards below. Their comings, couplings and inevitable goings provided the raw material for the downbeat vignettes that would immortalise them on record.
Wally Stott's orchestral arrangements of the songs were epic and gloriously overwrought. In their bigger-than-Phil-Spector pomp, they all but overwhelmed you. The strings swept inbetween the kettle drums and horns, wrapping themselves around Walker's rich and commanding voice with a flourish, underpinning its deep-set melancholy. 
The strings were as big as those on Jerome Moross' prairie-sized title theme to The Big Country, William Wyler's 1958 big-screen blockbuster western. For some reason, the soundtrack album to the film was the first LP I ever owned, despite it coming out six years before I was born. I liked westerns, if not country music.
On Fire Escape in the Sky and beyond, Walker sang about doomed, unrequited and sometimes joyous romances with powerful women, whose very presence provoked high drama. 
There was Joanna (twice, – first on the eponymous Tony Hatch and Jackie Trent penned smoocher, then on Jack Segal and Robert Wells' When Joanna Loved Me). Then there was Mathilde, written by Brel, Angelica, by Cynthia Weill and Barry Mann, and Walker's own Rosemary and Big Louise. The lyric to the latter, a thumbnail portrait of a woman alone, gave Fire Escape in the Sky its title. 
Then, on Walker's 2006 album, The Drift, there was Clara, which was based around the execution of Italian dictator Benito Mussolini's mistress, Claretti Petacci, as fleetingly voiced by French singer Vanessa Contenay-Quinones, former vocalist with under-rated Heavenly Records duo, Espiritu. Clara famously featured the sound of a slab of pork being punched to simulate Petacci being beaten.
This was something deeper than pure pop. Walker pushed a song as far as it could go. He sang skewed showtunes, and referenced Ingmar Bergman films with The Seventh Seal. He subtitled The Old Man's Back Again in parenthesis as being 'Dedicated to the Neo-Stalinist Regime'.
This was a reference to the Soviet crushing of the Prague Spring of 1968. If there was any doubt before that Walker was too clever to be a pop star, this was the clincher. Here he was, an American abroad in swinging London, but with the sensibilities of a European poet in exile.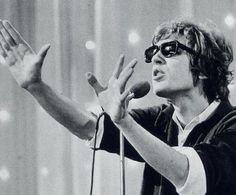 Walker's Brel interpretations confirmed this even more, be it in the manic gallop of Jackie, the cocksure theatrical decadence of Amsterdam, the wracked heartbreak of If You Go Away, or the dockside sleaze of Next. This was all buried treasure, to be grabbed hold of and embraced in some wild teenage imagining of roaring our way through a decadent artistic existence. 
This was the case even if it was on a teenage dole cheque in Liverpool rather than the fleshpots of decayed European cities we'd never been near. We were just starting to realise, perhaps, how much we had everything we needed on our own doorstep and in our own imaginations. 
Pete Wilkinson from Shack said on Twitter it was Mick Head who got him into Scott Walker. Ken Moss, guitarist with Candy Opera who'd played with Head in the original line-up of the Pale Fountains said it was a guy called Yorkie who got Head into him first, the same as he'd got him into Arthur Lee and Love. 
Yorkie's real name was David Palmer. He seemed to know everyone, and from the outside seemed key to that scene the Bunnymen, the Teardrops and Zoo sprang from. Bands rehearsed in Yorkie's mum's basement, and he's in the video for Reward by the Teardrop Explodes. He had his own band, The Balcony, and later joined Space. But if what Ken says is true, and it sounds about right to me, I should probably be blaming Yorkie rather than Julian Cope. 
Except, as it turns out, it was actually  Paul Simpson, soothsaying vocalist and driving force of The Wild Swans and former Teardrop Explodes keyboardist, who introduced Walker's work to Yorkie, Cope and likely as not half of Liverpool. As makes total sense if you listen to the Wild Swans masterpiece, The Revolutionary Spirit, which Bill Drummond says was the best record Zoo ever released.
This is proper hand-me-down stuff here, like passing round samizdat literature spreading the virus. It's how revolutions start.
In truth, the revolution had already begun, and, as was so often the way, David Bowie got there first. Bowie had already done his own take on Amsterdam, and would soon introduce us to Brecht with Alan Clarke's split-screen Play for Today TV production of the German master's early play, Baal.
Meanwhile, Vic Godard had turned to Radio 2 and French chansons for inspiration, Marc Almond was singing torch songs sired in Yorkshire bed-sits, and cabaret suddenly had possibilities beyond chicken-in-a-basket and would-be Sinatras making ends meet in the aftermath of Merseybeat.
Before long, Julian Cope would run away with his own post-teeny-bopper magnificence. Echo and the Bunnymen would peak with the very Scott-like, very Jacques-like Ocean Rain album, as they indulged their own fantasies of abstract European romance. And we, well, we could be heroes.
Much later, my poet mate Roddy lived for a while in a tenement flat in Edinburgh's Montague Terrace. There were other Montague Terraces in Bromley and Brooklyn, but we could dream. From memory, Roddy's Montague Terrace flat was a classic Edinburgh tenement, and on occasions after the pub shut we'd sometimes go back and smoke fags, drink warm cans of beer and listen to records, deciphering lyrics and talking shite for hours. 
It was probably around that time Roddy wrote his own version of Jackie, keeping the 'cute, cute in a stupid ass way' line, but making everything else about him and all his foibles, with each line scanning so it fitted the original. 
At the time Fire Escape in the Sky was released, the most recent sighting of Scott Walker doing new material had been with Nite Flights, the final, contract-fulfilling go-for-broke Walker Brothers album put out in 1978. 
Drawing from Bowie just as Bowie had once taken from him, Walker contributed four new songs, his first original material since 'Til the Band Comes In. One of them was The Electrician, a darkly troubling construction, which Midge Ure later claimed inspired him to write Ultravox's own melancholy epic, Vienna. 
The Electrician was later covered by Edinburgh electro-noir auteurs Fini Tribe on their 1998 Sleazy Listening album. The track featured a vocal from our very own awkward genius, former Josef K singer Paul Haig. 
The title track of Nite Flights is a deliciously modern construction. Led by sliding fretless bass, there's a propulsive robustness and a brooding confidence to it that took Walker away from the strung-out country of No Regrets – which I've learnt to love – to seductive new stratospheres.
Perhaps the strength of the song is why Bowie went on to cover it for his 1993 Black Tie White Noise album. More recently, Glasgow-based visual artist Michelle Hannah performed Nite Flights as part of an occasional performance and performance club night. Both of these point to how much Walker's work and its influence went beyond pure music to reach out to something more intangibly expansive.
Out of all the tributes to Walker over the last couple of weeks, the absolute loveliest treasure trove to surface was a recording from 1997 of David Bowie on the radio with Mary Anne Hobbes. The occasion was a Bowie 50th birthday special, and the great man himself was caught by surprise with a recorded message from Walker wishing him a happy birthday. Bowie was left speechless and genuinely moved by the gesture. And who can blame him? Scott sounds like an absolute hoot.
Whether it was Julian Cope or Yorkie who set the ball rolling, the connection with the Teardrop Explodes and everything Cope was aspiring to be seems so transparent now. You can hear shades of Walker on the ballads on second Teardrops album, Wilder, although the arrangements of Tiny Children and The Great Dominions, however grandiose in intent, couldn't come close to those on Walker's records. 
It's on the Teardrops' singles especially you notice it. For every pop masterpiece like Treason, Reward, When I Dream and Passionate Friend, there was some deranged, out-of-whack B-side on which Cope really wore his influences on his sleeve. Christ versus Warhol, Strange House in the Snow and Window Shopping for a New Crown of Thorns were magnificently indulgent booby-traps for the Smash Hits set.
In retrospect, these Teardrop Explodes B-sides seem like unconscious forbears of Walker's own voyage into extremes that began with Climate of Hunter, released three years after Fire Escape in the Sky. 
A decade later came Tilt, then The Drift and Bish Bosch, which, by varying degrees, were modernist slabs of increasingly out-there avant-classical arias. This eventually led to a collaboration with arch-metal drone-based provocateurs, Sunn O))), on their 2014 album, Soused. 
With his own predilection for black metal drone, Cope would undoubtedly have approved. And, like Walker, Cope was never going to be reined-in by a band format. Both men were far too wilful for that. If they didn't do their own thing they would, well, explode. And if Cope and Zoo hadn't released Fire Escape in the Sky, what would have become of Scott Walker is anybody's guess. 
As it is, and whoever's to blame, or to be thanked, a new lease of life was unleashed that trod its own defiant but majestic path. Tonight, Montague Terrace has never looked so blue.
Comments
Comments