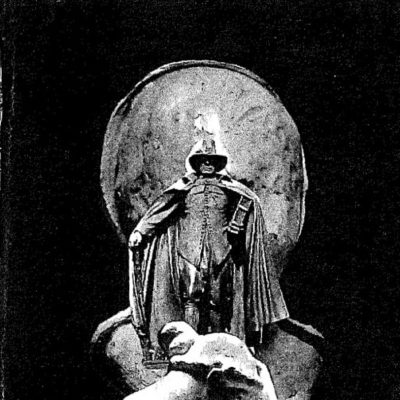 Culver – Prisoner of F.R.U. (Know Your Enemies)
The title of this cassette collaboration between two of the most productive exponents of minimalist drone has the playful feel of an old-school dub soundclash plate a la King Tubby Meets Rockers Uptown. Such implications may be of good-humoured competition, but the cover's funereal monochrome collages beg to differ. The titles of the seven pieces which the images illustrate point to something darker. It's as if the force behind the music has surrendered control, and is now being held hostage in sense-deranged captivity. The result is filtered through a lysergic fug that moulds it into something amorphous and harder to pin down. This is sort of what happened when Gateshead-based Lee Stokoe went willingly after, sending seven then works-in-progress to Fraser Burnett, the Edinburgh-based sonic auteur who records as Fordell Research Unit, or F.R.U. As Culver, Stokoe has released a slew of material over two decades. With his own Matching Head imprint, he has released more than 200 cassettes by fellow travellers including Ashtray Navigations and Skullflower. F.R.U.'s work has appeared frequently on Matching Head, with a fertile two-way traffic seeing Stokoe's work released on Burnett's Pjorn 72 label.
Culver and F.R.U. have joined forces many times over the last decade on a series of split and joint cassette, Cdr and vinyl releases. These include the Every One For Themselves, And God Against All Cdr album in 2011, and the Taste the Blood of Culver cassette in 2012. A further collaboration was released in 2015.
For this new cassette, Burnett forwarded Stokoe's missives to Grant Smith, guitarist with Edinburgh-based sludge-metal apocalypsists Muscletusk and Burnett's regular partner in F.R.U. The result is a series of reconstructions of Culver's raw material, eked out in various states of inebriation/ transcendence.
With Burnett and Smith remixing three tracks apiece, their only joint effort is on the opening Torch Needles, which begins as if already in the middle of a wilderness, where layered guitars seep out of churning low end washes that give hints of something frantic going on in the background. Smith's first effort, Why Does She Watch? is more meditative. Even here, however, a sense of something buried permeates throughout, as if recorded underwater so any momentum is weighed down as it ebbs and flows in hypnotic repose.
With Burnett manning the controls for the next three tracks, Weak Will is more monumental, as epic slabs of sound embark on slo-mo seismic shifts across each other. Telepathic Torture as drills insistently into the foreground, while Shark reaches a rumbling crescendo that seems to channel the walls of Jericho collapsing. Smith takes over for Head Serpent (spelt 'serepant' on the cassette sleeve) which leaves space for what could be flames rising before the relative calm of Implicit Trust closes an album that mines the sacred and the profane as it erupts from the earth's core.
Comments
Comments