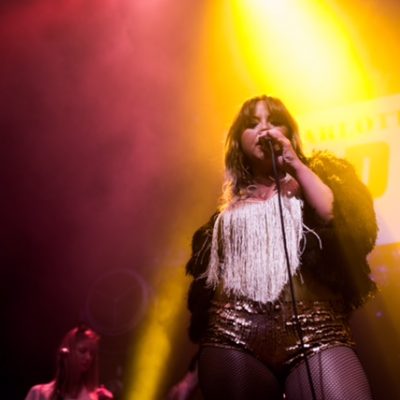 Prologue – Thursday
Outside the grand facade of Hull City Hall, kids are playing in the late May sunshine on Queen Victoria Square. The main attraction is a syncopated water fountain, the multiple streams of which, arranged on a large circle like maids in a row, shoot some seventy seven jets of computer operated water at various heights, speeds and directions. For the kids playing among it, the display becomes a shower of surprises. Mel Chantrey's construction isn't part of Look Up: What is it?, the city's year-round programme of temporary public art commissions. This has already seen Blade, a seventy-five metre wind turbine blade by multi-media artist Nayan Kulkarni, installed in the square. Judging by the sense of communal participation introduced as part of Hull City Council's £25million facelift for public spaces in the city, it may as well be. At the side of the City Hall, the window is awash with posters of forthcoming attractions. Comedian Ed Byrne is coming, as is a programme of old-school British wrestling that may look a bit American. In the top left hand corner, a size smaller than most, is the poster for Where Are We Now?, a three day and night festival/intervention curated by Neu! Reekie!
With Where Are We Now?'s aim being both to question as much as celebrate the state of the nations in terms of counter cultural arts activity, arriving in town a week before the UK General Election in a city that polled one of the highest pro-Leave votes during the Brexit referendum, the weekend's accidental timing was fortuitous. In the box office window of the City Hall, the poster for Where Are We Now ?#1 is tucked into a corner. The weekend's biggest event is a seemingly incongruous Friday night extravaganza that puts Young Fathers on a bill with people's diva Charlotte Church and her Late Night Pop Dungeon. These are preceded by short sets from veteran dub poet Linton Kwesi Johnson and poet Hollie McNish.  Even seen in miniature, the poster, designed by Jamie Reid using the same cut-out ransom-note style lettering that his record sleeve designs helped define he Sex Pistols captures the anarchic spirit of both Neu! Reekie! and Where Are We Now? in their full  insurrectionist, agitational glory. That's without even mentioning the melee of hip hop artists, poets, performers, talkers and trouble-makers also taking part.
Inside the City Hall's old-school Victorian civic theatre splendour, awash with wood-panelled walls and red brick arches, and with a giant church organ at the back of the stage, the get in for the Friday night show is ongoing. The green room isn't that much smaller than the hall in the Scottish Book Trust, where Neu! Reekie!ring-maestros Michael Pedersen and KevinWilliamson first set up shop.
Friday
Where Are We Now? was named after David Bowie's piece of late period melancholia that became the first single from his penultimate album, The Next Day, released in 2013. It's fitting, then, that the festival begins on Friday lunchtime in the cosy back room of a restaurant called Kardomah94 with a Bowie cabaret by Nick Currie, aka Momus. Over an hour long show, Currie throws shapes to a musical backing sourced solely from his laptop, and which in part reinvents some of Bowie's lesser-known back catalogue in his own image. These are performed by Currie against a video back-drop of found material that evokes Bowie's influence and legacy through images of fellow counter-cultural icons and peers. Andy Warhol is in there, of course. So is Lindsay Kemp. Buster Keaton's turn in Samuel Beckett's Film is also in the mix, as is a studiedly Bowieesque John Foxx. As more familiar numbers – Life on Mars, Ashes to Ashes, Absolute Beginners and a compulsory Where Are We Now? –  which Currie recorded and released online a few hours after Bowie's original came out – are served up, Momus taps into Bowie's sense of pure performance. This isn't a tribute act, but is a homage that interprets the originals with a torch singer's sense of intimacy and candour.
Over on Humber Street,  warehouse turned night-club Fruit is seeing daylight for once. Inside, What's in a Safe Space? is the question being asked by Gal-Dem, a zine and creative collective run by young women of colour. There's a precarious looking bed set up at the back of he room, and on the floor sat at a desk a young woman is scribbling away at a make-shift desk. It suggests a sleep-over, the original space for young women to share stories without fear of being laughed at.
The sheer power of work by poets  including Amina Jama and Rachel Nwokoro is  fearless. Young Fathers manager turned creative director Tim Brinkhurst leans in at one point, and whispers how, in all his years of being involved in left wing and progressive politics, he's never seen an event organised by young black women. Why?
"Confidence", he whispers back. Next door, in the recently opened Humber Street Gallery, a montage of posters by Jamie Reid lines a wall tucked mysteriously out of view from the gallery's main space
The Where Are We Now? poster is nowhere to be seen, but the picture of the Queen with a safety pin through her nose from Reid's Sex Pistols days is there.
'God save Trump' says one slogan.
'God save us all' is the riposte.
'DEMAND THE IMPOSSIBLE'
This slogan reveals Reid's roots in situationism, the non-movement movement of actionists and interventionists whose seeming irreverence as provocoteurs of fun may or may not have inspired punk, and is possibly the reason why Where Are We Now? is happening. One of them, anyway.
Reid's images – and Reid – are the umbilical link between generations of the British counter culture, from situationist hippy to punk provocateur and back again. This is best exemplified in another poster by Reid, which has the words 'City of Culture' carved out over a black and white image of an open air gig in a field. Below on the back of a t-shirted festival goers sagging jeans, in the same letters are the words 'My Arse'.
It's just after 6pm on Friday night, and the early birds in Hull City Hall are watching What Was Done, the magnificent piece of mockumentary satire by Edinburgh film-maker and record producer, Bonnie Prince Bob. First screened at Neu! Reekie!'s pre Hull Edinburgh warm up, and with it clocking up more than a million views on YouTube, What Was Done cheekily imagines a future UK after Corbyn has won the General Election with a landslide. Screened in Edinburgh where Labour is seemingly a spent force is one thing. Seeing it in a northern English town a week before an actual election, and with the Tories getting more desperate by the minute gives it a completely different resonance.
Introducing a show that was planned pre-Brexit, pre-Trump and pre-General Election, Pedersen and Williamson flag up images of both Corbyn (cheers) and Theresa May (boos). It may be playing to the gallery, but it's still good to hear.
In the spirit of the event, Williamson had originally planned to stand or parliament in Hull as an independent candidate. He pulled out at the last minute when he discovered that it was too late to register anything other than his name on the polling card. As the outsider's outsider from a couple of hundred miles away, and with no mention of Where Are We Now? in place, for the floating voter, the exercise would have lacked context and meaning. The first performer is Hollie McNish, the pocket whirlwind who performs a set of infinitely personal poems about sex and the single mum and the everyday racism of her granny's neighbour' with an honesty and a razor-sharp wit. There's ones about being made to feel embarrassed after breast-feeding, another about McNish's little girl discovering herself in the mirror for the first time, and another about teenage girls learning to wank and getting it wrong. All the everyday mess of humanity is here, in all its insecure and hilarious joy. Everyone should have a granny like McNish's. Linton Kwesi Johnson is as much historian as poet these days, but his litanies of decade on decade of institutionalised racism remain essential. It is Johnson's words that form the backdrop of the stage, and it is his mantra – 'Writing was a political act / and poetry was a cultural weapon' – that make up a manifesto for both Where Are We Now? and Neu! Reekie!
What follows, as Johnson moves through evocations of the notorious SUS law in Sonny's Lettah, the 1981 Brixton riots and an elegy for his father, is a mesmeric display of wisdom made even more special by Johnson's dignity and stillness.
Revolution turns pop next, as Charlotte Church's eight piece band who make up her Late Night Pop Dungeon sparkle into life with the operatic theme from Twin Peaks before moving into a euphoric set of covers. Church and co move from Prince's Get Off to Missy Elliot's Get Ur Freak On so you can't see the join. There are snatches of Talking Heads' Burning Down the House, Destiny's Child's Survivor,  and a remarkable five-piece harmony on 10cc's I'm Not in Love before coming full circle for Prince's Diamonds and Pearls. Bootylicious, Rhythm is a Dancer and a finale of En Vogue's Don't Let Go shows the sheer emotive joy of pure pop. Young Fathers open with an invitation to join them in a non existent country where everyone is welcome and the only rule is that no one is an arsehole. It's a week after the Manchester bombing at an Ariana Grande concert, and something so quietly righteous needs to be said. The set that follows rumbles with martial drums, urgent three-way cross-talk, boy band harmonies and some of the sweetest singing this side of Marvin Gaye. Such a hybrid isn't just musical. It's a statement that takes in a socio-political  hybrid that's inclusive defiant and triumphal, exactly where we need to be right now.
Saturday
Hip Hop day. In the morning, a series of workshops are a lively pre-cursor to a screening of Rodney P Presents…The Hip-Hop World News, a fascinating look at the people behind the music that started its life on the street. Public Enemy's Chuck D, Def Jam's Russell Simmons and New York rapper Rakim are all in the mix in a way that undoubtedly provided inspiration for the real life Hip-Hop Jam taking place down buy the docks.
This three hour long showcase features turntablists and a freestyle Hip-Hop challenge that set the scene for Where Are We Now? #2, the main event that took place across two stages in local night-club, The Welly. Inbetween, Mark Cousins screens his film, I Am Belfast, an evocative and impressionistic portrait of Northern Ireland's capital in all its contrary beauty, and which features a soundtrack by David Holmes.
On an already warm day, things hotted up even more down at the Welly.  Enjoy your stay at the Welly,' says a sign inside. 'We come on peace…and so should you! No drugs. No violence. Plenty of good vibes'. Opening with a euphoric display of break-dancing from a local crew, Where Are We Now #2 mixes and matches local acts with Neu! Reekie favourites and rappers and MCs from up and down the countries. A duo called Chiedu Oraka & Deezkid rhyme about the city's Northwood estate where they're both from, and a piece called Lockdown is a fierce critique of Hull. A siren sounds, signalling the arrival of Stanley Odd on stage 1, which sits at one end of the room adjacent to the second stage. The young people edge forward for an Edinburgh band they've probably never heard of. The six piece fusion of rap, soul and funk that follows is so infectious that within minutes they're grooving along to songs about the Scottish referendum. Vocalist Dave Hook cribs from a poster for the night to bolster an on the spot rhyme using the names of the acts on the night. By the end, the youth of Hull are singing along to anthem in waiting It's All Gone to Fuck, before another bout of break-dancing ensues. The community vibe that infects the room is a joy.
Genre hopping singer and MC Eva Lazarus taps into this in a set that flits between Jungle, Hip-Hop and dancehall reggae. Her performance is enlivened even more by a customised cape that sports the word 'Labour' on the back, with 'Corbyn' across the front. Hollie McNish is in the house, and says how refreshing it is seeing so many young women in the audience. She used to go to a lot of shows like this, she says, and there were hardly any. It's probably because there are female artists like Lazarus on the bill, she reckons. This echoes Brinkhurst's words from the day before about Gal-dem. McNish and Lazarus know each other virtually from an online group of female spoken word artists, but they've never met before. McNish goes up to her and the pair chat face to face for the first time. It's a lovely moment of solidarity, and sums up everything Where Are We Now? is about.
Headliner Akala had been on TV a couple of nights before talking about the election. Tonight, he's cutting loose doing "the thing he enjoys the most" as he puts it. Over an hour long set accompanied by a live drummer, this doesn't stop this accidental conscience of the nations from getting the now packed audience from raising their collective middle fingers to a singalong of  'Fuck the Tory cunts'.
Sunday
In the restaurant of Kardomah94, Bill Drummond is sitting at a large text based painting emblazoned with the words 'FORTY DARKEST THOUGHTS'. He's been spending the weekend polishing forty pairs of shoes as a shoeshine boy and asking each person who's shoes he's shining to share their darkest thoughts. A decade ago he took it upon himself to twin Hull with people's darkest thoughts, and now he's back to see how it's worked out. So far he's added the words of someone who's worried about a right wing takeover akin to Nazi Germany, and someone scared they'll murder someone because it's something they've always wanted to do. Before that, Hollie McNish introduces poet, playwright and performer Sabrina Mahfouz to read from How You Might Know Me, her new book of poems which gives voice to women working in the sex industry. As she puts on different accents and attitudes, her four characters come to life in ways that are funny, defiant, vulnerable and fearless.

Mahfouz worked in a strip club to pay her way through university, and has written about such scenarios previously in her splay, Dry Ice, which was seen in the Edinburgh Fringe. As she reveals during a discussion with McNish, the poems were originally written for a mooted TV drama, but were dropped at the last minute when the TV company didn't know how to market it.

Heroically, a young woman in the audience called Virginia steps up to read her own poem drawn from her experiences working as a stripper in New Zealand. In the interval, Drummond and assured Neu! Reekie! types have been shifting 25 of Drummond's paintings from the back of a hire van to the stage, poking them high inbetween two easels. On the easels sit two paintings. One is the 'YOUR FORTY DARKEST THOUGHTS' one.  The other just has the words, 'YOUR DARKEST THOUGHTS'.
Drummond has effectively just designed and built a stage set which, while remaining largely untouched, adds depth and an extra dimensions to his wayward pontifications that follow as he introduces himself as Tenzing Scott Brown.
"Tenzing Scott Brown can do all the things Bill Drummond could never do," he says, before holding aloft a couple of paintings by his childhood neighbour, Mr Agnew. This introduces an hour long mind-expanding ramble that goes some way to explain how, under the auspices of the Intercontinental Twinning Association, he twinned Belfast with 'Your Wildest Dreams' and Hull with 'Your Darkest Thoughts.' From this premise, Drummond was supposed to collect forty of the local population's thoughts while cleaning their shoes. While this had prompted several conversations the night before with the diverse, multi-cultural residents of Hull, as Drummond points out "This whole talk was supposed to be about something else."
Drummond relates how he took his  Imagine Waking Up One Day and All Music Has Disappeared project to Haiti, where he painted the slogan on a wall in Port-au-Prince, a city where music can be heard on the street all day long. Following an earthquake, however, the city was all but silenced, with Drummond's mural one of the few structures to survive. Word filters back to Drummond that people in Haiti now think he's a prophet. Somehow this leads to Drummond talking about writing plays, and taking a vote on whether to drop either his dad's old army bible or a box of his old books which have been gathering dust in storage from the Humber Bridge. The books win the vote.
The young Haitian artist who Drummond is paying to recreate some of Drummond's already existing works isn't returning emails, and Drummond is worried. Drummond asks the audience to email him to make sure he's okay, and to say that Bill hasn't heard from him. Along with the books, Drummond produces a box of left-over mugs from 2004, when he twinned Kensington London with Kensington in Liverpool.  While the mugs are flogged off in the foyer, a small army of volunteers troop in and out of Kardomah 94 once more, loading paintings back into the van, and he's off into the Hull afternoon. Tenzing Scott Brown has very definitely left the building.
Epilogue
The next morning, after a last night party in the New Adelphi Club, one of the best small venues on the planet, Neu! Reekie! and Where Are We Now? may be gone, but over at the fountain in Queen Victoria Square, the water is already on and the kids are up and the dancing. In Hull, this is where we are now. As far as everything that's happened since, in the General Election and everything else, goes, Where Are We Now? was a necessary show of strength that proved the counter-culture still matters.
Comments
Comments