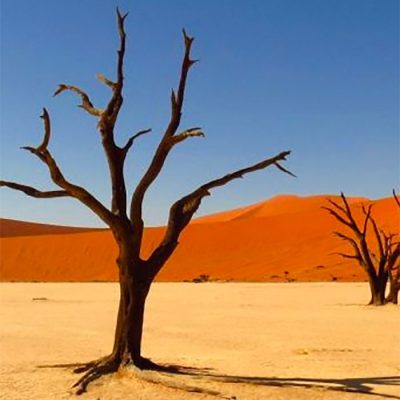 +3.4 degrees
Rainforest turns to desert.
The Amazon rainforest
burns in a firestorm of
catastrophic ferocity,
covering South America with
ash and smoke. Once the
smoke clears, the interior of
Brazil has become desert,
and huge amounts of extra
carbon have entered the
atmosphere, further boosting
global warming. The entire
Artic ice cap disappears in
the summer months, leaving
the North Pole ice-free for the
first time in 3 million years.
Polar bears, walruses and
ringed seals all go extinct.
Water supplies run short in
California as the Sierra Nevada
Snowpack melts away. Tens of
Millions are displaced as the
Kalahari desert expands
across southern Africa.
Ashamed.
Comments
Comments