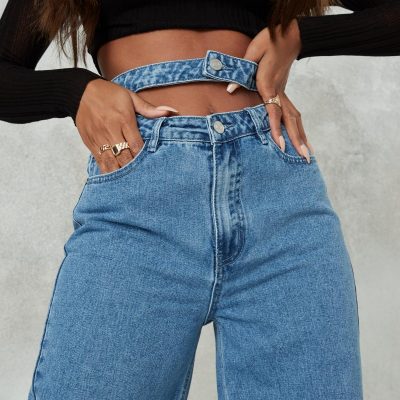 I hope he waits in the queue
in full view of the girl on the till,
curling her hair round a finger,
wondering why some lad is
stood, fidgeting foot to foot,
trying to look bored on the
Women's floor of TopShop,
in a wool blend suit.
Bothered and hot.
I wonder if he'll think of you,
as I did in that line,
letting the dyed blue fibres
slide through my fingers,
and thumb working rings
around the small, hard rivets.
Will he pause, and staring
through the rows of clothes,
wonder what you're wearing.
I hope he feels what I felt,
that the place, above all else,
I would rather have been was
standing as close to you
as those touch tight jeans.
So close you could,
as if placing a crown,
reach your arms up
and bring them back down
to rest behind my neck,
tell me 'they're perfect',
and pull your heart to my chest.
But since I wasn't,
and you couldn't,
and I inevitably failed
to find the shape, size
or kind of jeans just
right for your frame,
the ones that would
make up your mind,
(which I swore I knew
better than anyone),
I hope he buys you those jeans.
And though they're not
the ones I hoped I'd watch
you pull on and take off
time and again.
Though I won't see them wear thin,
And though I won't smile
as you undo the button
to give yourself room after
too much food and a glass of wine.
Though they're not mine,
I do mean it when I say:
I hope you love those jeans
for the rest of your life.
I hope you never throw them away.
*
Product is an independent publisher with charitable status (SCO 29793). The magazine is produced by volunteers. We showcase work by new writers, artists and photographers at an early stage in their careers, many for the first time. A small donation can make a big difference towards the running costs of the magazine. Please donate here:
Comments
Comments