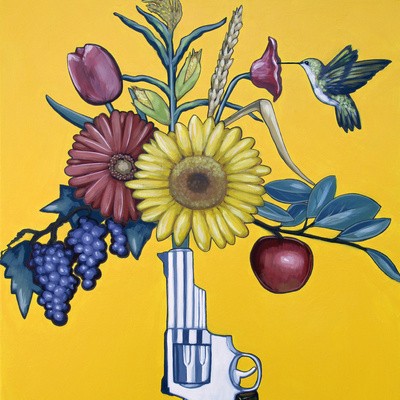 Twenty years ago an action by three women to damage a Hawk jet soon to be exported from Britain to Indonesia was successful. On 29 January 1996, Joanna Wilson, Lotta Kronlid, and Andrea Needham were arrested and charged with causing over a million pounds' worth of damage, while Angie Zelter was charged shortly afterwards with conspiracy. All four were in prison for six months pending the seven-day trial which took place at Liverpool crown court in July 1996. The defence case was that the women were preventing a greater crime – the use of the jet by the Indonesian military against people in East Timor, who had been engaged in a struggle against cruel occupation and for national independence since 1975. The outcome was one of the most remarkable verdicts in recent legal history: not guilty. At the time, that judgment was typically described as "perverse". But it stood, and the four women were released. Now, two decades later, a remarkable account has been published by Peace News of the series of events that led to the trial as well as of the women's week in the dock.
The Hammer Blow: How Ten Women Disarmed a Warplane is a lucid personal narrative by Andrea Needham of why they decided to do what they did. It charts the work by the four and their six close supporters, which stretched over years of effort before culminating in the mid-winter action.
The brutal Indonesian counterinsurgency campaign against the independence movement in East Timor was already a matter of controversy when their protest began. The Hawk Ploughshares group had tried many ways of campaigning conventionally to get the government and British Aerospace to stop the export of the Hawk jets. BAe claimed that the planes were being exported as trainers, but there was ample evidence of their active military role; the Hawk Ploughshares group came to recognise that direct action would be needed, though aware that as a consequence its members might face many years in prison.
Of the many fascinating themes in Andrea Needham's book, four are worth noting. First, the amount of work involved. The women spent months pursuing the usual routes before embarking on the action, and then many more considering how to respond to what would inevitably follow, while maintaining their focus on possible success.
Second, the meticulous research and observation of the BAe plant at Warton in Lancashire, north-west England that provided the information they needed to undertake the action. The detail here of how they avoided security is worthy of a spy novel. But also at one stage of a comic one: for having done the damage, they couldn't attract the attention of BAe staff! After two hours in the hangar, they ended up phoning the Press Association to get the message out.
Third, the group's experience of months on remand in Risley prison, near Warrington, which provides a revealing picture of how a women's prison operates in modern-day Britain. This period was taken up with preparation for the trial, in which aid from lawyers and support from many people proved invaluable.
Fourth, the trial itself. This was presided over by a judge who, to put it as kindly as possible, was not sympathetic to their case. One high point was the appearance of witnesses from East Timor, who provided graphic descriptions of the force being used by Indonesia's government.  Another was BAe's persistent attempt to maintain that the planes were trainers, even against evidence that they were to be deployed to a squadron with a known counterinsurgency role and at an airbase within combat-range of East Timor.
These are but a few details of a determined and inspiring action which has now resulted in a hugely readable and informative book. I was fortunate enough to read the whole text at the proof stage. A sample chapter is available online and gives a good indication of its quality.  This is a story of change-making that works.
This article was first published on https://www.opendemocracy.net/
Comments
Comments