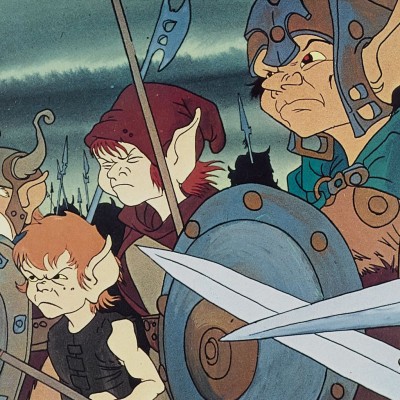 Edinburgh Filmfest kicks off next week, with Mark Adams as its creative director for the first time. The programme's promising, with a strong focus on Scottish cinema including both the opening and closing films. There's also an exciting collection of releases already receiving acclaim from other festivals around the world – Dope and Diary of a Teenage Girl, for instance, were big hits at the Sundance Film Festival, while Amy is fresh in from Cannes and 45 Years was an award winner at Berlin. For the animation fan, there's a wealth of cinema to get stuck into as well, even if there are few big name new releases.
The most obvious title in the programme for devotees of the drawn and digital is the latest release from Pixar, Inside Out. The studio has not fared too well critically in recent years: while Brave is significantly better than many detractors would have you believe, there's no denying that Cars 2 is an outright stinker and Monsters University was below par. It's exciting to see, therefore, that they seemed to have regained favour with this tale of the inner workings of a little girl's brain. One critic wrote that it 'can easily stand alongside Pixar's greatest films,' a lofty claim for the studio responsible for the magical Wall-E and the revolutionary Toy Story.
Two famous animators will be visiting the festival this year, so any students of the medium will find plenty to get stuck in to. Barry Purves, an awards-laden stop motion guru responsible for some truly memorable shorts such as Next, where Shakespeare auditions for one of his own plays, and Achilles, a version of the Illiad that focusses on the sexual elements of the story, will appear at one of the festival's many incredible In Person events (also featuring Johnnie To, Ewan Magregor and cinematography legend Haskell Wexler!). Purves has written books about his art form, so it's sure to be an informative event. Also turning up, along with three of his films, is Ralph Bakshi, the man behind the rotoscoped version of Lord of the Rings that was made many years before Peter Jackson created a legacy then destroyed it with The Hobbit. His unique spin on Tolkein will be played on the big screen as well as his anti-establishment Fritz the Cat and his family film Wizards, all of which are must-sees for anyone with an interest in animation history.
The most interesting retrospective, however, might well be The Point. Featuring in the 'Big Screen Little Screen' strand, which focusses on TV movies by established directors, this is a 70s curio featuring songs by Ringo Starr and the voice of Dustin Hoffman. Its idiosyncratic aesthetic – think thatched lines, block colours and undefined character design – and gentle narration make this a fairly unique historical oddity. It's immensely charming, and perhaps one to take more adventurous kids to see.
The festival has a strong history of showing some of the best in animated shorts from Britain and around the world. Will Anderson won at the festival with The Making of Longbird before going on to win BAFTAs for it – not bad for your final project at Edinburgh College of Art. Other award winners in the McLaren Animated shorts have gone on to great things, so the shorts programme, as well as the international films, are sure to contain some rising stars. You can even vote for the awards as audience member, making yourself a big part of someone's future and witnessing the beginning of something brilliant.
It's disappointing that something like Song of the Sea didn't make it onto the programme, especially as it has been out for almost a year in the US, but we can be grateful that the festival seems to be rejecting some of Europe's ropier fare. Films like The Nut Job or The House of Magic (both of which have played in previous years) may bring audiences in, but are unnecessary in a festival that generally avoids scheduling films solely for that purpose.
Which animations are you planning to see at Edinburgh? Let DTRH know on Facebook or Twitter, or in the comments below, and don't shilly shally about it.
Comments
Comments