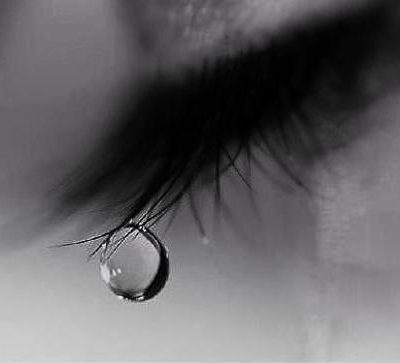 Andy ordered another beer in the Muirhead Inn
and staggered to the darkest corner
pickled thoughts surfaced and spread
recovering from the loss was never an option
and neither was giving up the drink.
his wife begged him to get out of bed for years after
sort himself out
they couldn't change the past
their wee laddie was gone
but they still had two other weans that needed them both
she left their flat with the girls for the last time
foaming in a fit of screams
and cursed the day she ever met him
he didn't look up from the floor
them leaving made no difference
nothing did.
dropped the empty pint on the floor and watched as the glass shivered
drank a lukewarm can on the bus home
wet vomit on the seat beside
stared as the same old haunted buildings flickered by
the bus slowed towards the lights at Moodiesburn
and there he was
walking along the pavement
wiped the fog from the window to get a better look
same wee yellow jacket he used to wear those long years past
same grey backpack hanging from his tiny shoulders
chapped the cold glass and smiled
Andy got off at the next stop and hurried back
but the pavement was empty.
walked back to the bus stop
and slumped on the bench
had to stop looking
nineteen long years
never found a body
the nightmare never ending.
Comments
Comments