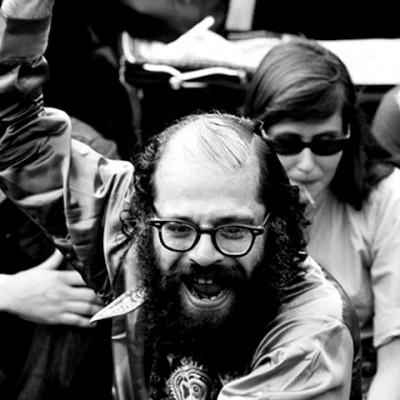 ALLEN GINSBERG INTRODUCES SOFT DRUGS TO SCOTTISH POETRY c.1973
Of legends, surely this is premium stuff.
Al Ginsberg, hipster, beardy lord of beats
jets into Scotland, bringing love & puff,
hep-scattergunning Scotia's staid retreats
of literature. Gets Norman out his box,
shocks Sorley with his free verse blowbacks, leaves
Sid Smith translating karma into Scots,
smokes rolled up poetry with Valda Grieve.
Chris hasn't smiled since he had lowping hives
(we're guessing but we think in '35).
The bearded hep god says to him what if,
& offers him the misted king of spliffs.
Hours later, lost in some world-deep epistle,
a stoned man listens to a drunken thistle.
Comments
Comments