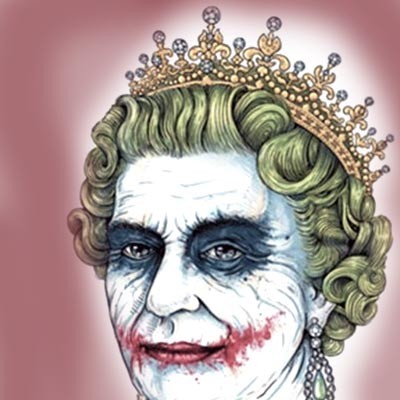 The arrival of new work by Heathcote Williams is always a cause for a very revolutionary kind of celebration. In certain circles, after all, Williams has long been regarded as the conscience of a very fractured nation. A key figure in London's '60s counter-culture, as a writer, his first book The Speakers was an impressionist portrait of the characters who brought Speakers' Corner to colourful life in Hyde Park. An adaptation of the book was later staged by Joint Stock Theatre Company. As an activist, Williams was a prime mover in the '70s squatting and graffiti scenes which graced the streets of London's then run-down Notting Hill district, and he co-founded the alternative nation of Freestonia. As a playwright, he penned AC/DC, a critique of the anti-psychiatry techniques pioneered by R.D. Laing, and wrote The Local Stigmatic, which was championed by Al Pacino. In Hancock's Half Hour, Williams explored the debilitating curse of fame through the final moments of the celebrated comedian's life. He went on to play Prospero in Derek Jarman's film of The Tempest, and wrote lyrics for Marianne Faithful.
As a poet, in the 1980s his lavishly produced trilogy of ecologically inspired investigative epics, Whale Nation, Sacred Elephant and Autogedden, were turned into films by the BBC, with Autogedden inspiring Julian Cope's album of the same name. These days Williams may stay out of public view, but the work goes on. In 2011 Zanzibar Cats, a compendium of poetic provocations, was performed by long-term collaborator Roy Hutchins, while loose-knit collective The Poetry Army stage guerilla presentations of his work.
Somewhere along the way, a series of video collages have been created to illustrate Williams' work. His newly published volume of investigative poetry, Royal Babylon: The Case Against The Monarchy, has already had its 500 verse polemic adapted for a video voiced by actor Alan Cox, with images collated by director Margaret Cox for the couple's Handsome Dog Productions company.
Two new short video pieces, Stop Wars and If You Left For Mars, appeared at the start of the year, while Williams and Handsome Dog are collaborating on another, longer work, Soldier Soldier. With Williams' words married to Cox's sonorous tones and a series of science-fiction inspired images designed to explore wars of the past, present and future, the end results are essential pieces of polemic.
Stop Wars – https://youtu.be/aBw-o-WxxxA
If You Left For Mars – https://youtu.be/JWCPt5fWopg
Royal Babylon: The Case Against The Monarchy is published by Skyscraper, and is available at http://www.royalbabylon.com
Comments
Comments