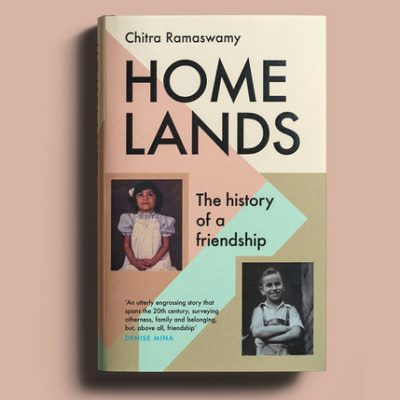 Homelands by Chitra Ramaswamy, published by Canongate 
Homelands: The History of a Friendship is both biography and autobiography, as journalist and author Chitra Ramaswamy weaves together her own family's story of migrating to the UK with that of her friend Henry Wuga, a man who came to Glasgow as a teenage refugee to escape the horrors of Nazi Germany. At its core it is about belonging, and is as much about people as it is place, and fortitude against prejudice and persecution. There are few books which prove that individual stories inform shared experiences as well as this one. Chitra Ramaswamy's and Henry Wuga's recollections would be compelling on their own, but by bringing them together we are encouraged to look at our own family history, and compare them with those of others. Home Lands rightly proffers there is more which unites us than divides.
Small Town Girl: Loves, Lies and the Undercover Police by Donna McLean, published by Hodder & Stoughton 
Small Town Girl is perhaps the most jaw-dropping book on this list. If the 'Spy Cops scandal' means nothing, or only rings a bell, then Donna McLean's incredible true story will rightly shock you. It will shock you whatever. The context is that, over 40 years, British police units acted undercover to infiltrate activist groups in the UK, often deliberately targeting women and entering into relationships with them. Donna McLean was one of those women, and with this book she is reclaiming this story, and those experiences, as her own after years where her life had a terrible lie at its heart. It makes you consider how you could possibly cope with such a situation, but Donna proves it can be done. Small Town Girl is ultimately a book of strength and hope.
The Sound Of Being Human by Jude Rogers, published by White Rabbit Books
The Sound of Being Human is a life-affirming read, reminding you of all those times songs meant something more, enhancing moments and memories. It asks you to dig into your own recollections (and record collections) and examine them anew, a reminder of just why we fall in love with music in the first place. With a very human and relatable story at its heart The Sound of Being Human is a great memoir in its own right, and as such will be of interest to all. However, if you consider yourself a music fan then I would suggest The Sound of Being Human is as close as it gets to required reading.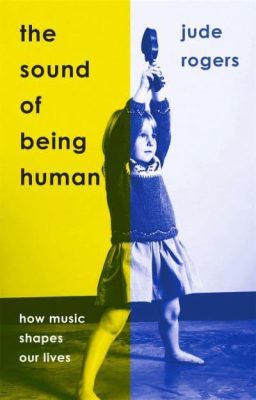 Bella Caledonia: An Anthology of Writing from 2007-2021, ed by Mike Small, published by Bella Caledonia & Leamington Books
Bella Caledonia helped pave the way for new and alternative voices to be heard in Scotland, embracing the opportunities and challenges of the ever-evolving arena of new online media. Over the next 14 years they would continue as they had begun, and Bella Caledonia: An Anthology of Writing From 2007-2021 is both evidence, and a celebration, of this. If you are are not familiar with 'Bella', then this is the perfect introduction. Of course there's passion, but there is also clear and independent thought. You may not agree with everything you read – I think it would be impossible to do so such are the variety of voices and opinions in evidence – but it'll make you think, and think again.
Hey America!: The Epic Story of Black Music and the White House by Stuart Cosgrove, published by Polygon
Stuart Cosgrove has already proven that few write about music and politics as well as he does. His 'Soul Trilogy' (Detroit '67, Memphis '68, and Harlem '69) weaves together the music of Motown, Stax, and other labels and musicians who orbited around those twin suns, and the politics and protests which were going on to that soundtrack, and in those cities. With Hey America! he examines the complicated, and often fractious, relationship between Black American music and US politics, and especially with the White House and those who reside there. Using his beloved soul as the starting point, Cosgrove moves through jazz, disco, hip-hop, pop, right up to Donald Trump's reaction to the 'Black Lives Matter' movement. He shows how various Presidents of the United States have used various musicians, and their music, to either boost their cool credentials, or to demonise, both with the ultimate aim of increasing their own popularity. As always with a Stuart Cosgrove book, you may come for the music, but what stays with you is the stories all too rarely told.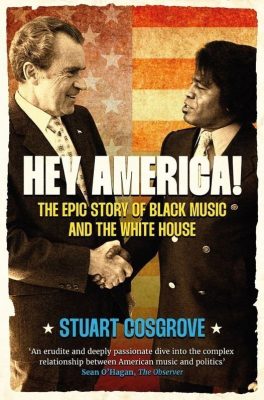 Hungry Beat by Douglas MacIntyre, Grant McPhee, & Neil Cooper, published by White Rabbit Books 
Filmmaker Grant McPhee's excellent documentary Big Gold Dream told the story of the Scottish independent music scene of the late '70s and early '80s, and focused on two indie record labels – Edinburgh's Fast Product and Glasgow's Postcard. McPhee found he had many hours of interviews that he couldn't use, but they became the inspiration behind Hungry Beat which he has written with musician and label owner Douglas MacIntyre and arts journalist Neil Cooper. With so many voices and points of view, Hungry Beat doesn't tell just one story, or force you to believe any single version of events, and is all the better for it. But most of all it gives great insight into a time when Scottish independent music was so influential that the rest of the industry had to sit up and take notice. 
The Social Distance Between Us: How Remote Politics Wrecked Britain by Darren McGarvey, published by Ebury Press
Darren McGarvey's latest book takes on subjects and socio-political issues which some people, astonishingly, still claim don't exist. The Social Distance Between Us proves he has done his research, talking to academics and experts in their fields, and the arguments made are backed by facts and figures so readers are left in no doubt as to the extent of the problems faced by far too many in the UK today. He looks at class through the prism of the education gap, homelessness, addiction, health, welfare, language, and many other aspects of life which can, and have, been examined and measured, at least in part. Bringing together personal stories and his experiences and conclusions making the TV series Class Wars, strong arguments and propositions are made for change in all the areas mentioned above and more. But this is a book which may subvert your expectations. The Social Distance Between Us is no vitriolic polemic. McGarvey looks at the issues he covers from all sides, and as a result we get an informed, educational, but still emotional and ultimately human read."
Themes For Great Cities by Graeme Thomson, published by Constable
Graeme Thomson's biography Themes For Great Cities: A New History of Simple Minds focuses on the early years of the band and their music, for many people the band's most interesting period, and the most influential. If you only know their work from the massive hit single 'Don't You Forget About Me' (and there are great stories surrounding that), Live Aid, Mandela Day, or their first, and to date only, UK number one, 'Belfast Child', then Themes For Great Cities: A New History of Simple Minds may well change your mind about the band and the influence they had on some of your favourite music. If you don't know them at all you are in for a treat, and this is a great guide as to where to start. If you were already a fan it'll make you return to those glorious early albums and play them once again.
Spaceships Over Glasgow by Stuart Braithwaite, published by White Rabbit Books
In his memoir Spaceships Over Glasgow, Stuart Braithwaite makes for warm and welcome company as he recalls his childhood, school years, early obsessions, and then the often riotous life on and off the road with Mogwai. Throughout he seems delighted to be making music, and enjoying other people's. It's the story of a fan who got to live his dream, but the young boy who pored over liner notes and used false ID to get into gigs is always present. I'll admit that it's a book I was almost destined to be drawn to, as our young lives turn out to be very similar in terms of age, place, and experiences, and Spaceships Over Glasgow may not have such a strong effect on others who don't see the same connections, but I'm willing to bet it will. Don't make the mistake that Spaceships Over Glasgow is only for fans of Stuart Braithwaite and Mogwai, it's a book for music obsessives everywhere.
Scottish Kitchen by Gary Maclean published by Black & White Publishing
It's not often I would consider a cookbook for my non-fiction books of the year, but Gary Maclean's Scottish Kitchen is not just a Scottish cookbook, it's arguably THE Scottish cookbook, with recipes for Lorne sausage, Forfar Bridie, Arbroath Smokie, Morning rolls, Tattie Scones, Black Bun, Clootie Dumpling, Scotch pies, a chapter on Haggis, and a whole lot more. There are recipes here which I have never seen in a cookbook, and I've seen a few. However, this is not simply nostalgic or everyday fare, Maclean is a MasterChef: The Professionals winner, as well as being Scotland's National Chef, so there are recipes for everyone, including an excellent chapter on Vegetarian and Vegan. What the book does beautifully is celebrate the produce of Scotland, from fruit and veg to seafood and game, and offers recipes old and new with which to use them.
*
Comments
Comments