Long story short
Her captivating pictorial promotions champion small publishers and little known authors, and shine some light amidst contemporary gloom. Patrick Small meets writer Amy Long to discuss literary solidarity, genius cover design and why it had to be Taylor
Towards the end of 2020, American writer Amy Long created a way to hitch superstar appeal to the cause of promoting books by small publishers. She studies a book cover, matches it with a photo of Taylor Swift, and creates a visual pairing. The two images appear side to side without explanation. Known as Taylors, they're often both beguiling and charming. On first glance you're not sure if you're looking at a book by Swift, about her, or one in which she has slipped reality's bonds to enjoy new adventures as a fictional character. But Long's skill is in drawing the eye to the book's cover design. She's fantastic at matching mood, colour and tone. Encouraged by friends, she started posting Taylors on Instagram, and TaylorSwiftAsBooks was born. After a difficult start – Instagram at first thought she was impersonating Swift and shut down the account – it soared. Authors revel in the accolade. TSAB brings new readers to audiences that might never have seen them and celebrates the stars of book design, unseen talents that are vital to a book's chances of success. Long wants to be "a good literary citizen", posting exuberant interviews with cover designers, updates on new releases and readings by featured authors. She talked to Product about the project by e mail from Florida.
It's very playful and joyous – how did you get the idea?
Thank you for calling it joyous, the TSAB mantra is joy. I can't remember exactly when I started doing this, but I made my first Taylor – I call the book cover + Taylor photo "a Taylor" as in "We hope you love your Taylor" – for a friend who's a huge fan. Then other friends wanted them, and around November or December 2020, I thought "Wait. Swifties read. I could show them books they probably wouldn't see without Taylor. Why not make an entire IG account?" Plus, I really hate writing reviews, and I figured, if TSAB took off – and it has! – I might never have to write a review again! It's probably more work day to day, but it's fun. You can't say that about reviews.
Why Taylor Swift?
I picked Taylor mostly because I love her, and she's one of the only musicians I listen to whose wardrobe can support this many books! She's also a huge brand, and everyone knows who she is. From 2017 to 2019, she might have been too polarising a figure for this, but once she "came out" as a Democrat, went through that sexual assault trial, and saved 2020 with folklore and evermore, people who'd never been more than casual fans and even haters started to see her a little differently. And critics have been re-evaluating her legacy – imagine having a legacy at 31! – due to her masters situation and the Taylor's Version re-recordings. So, I picked her in large part because I'm a huge fan, but also because she's so good at maintaining relevance.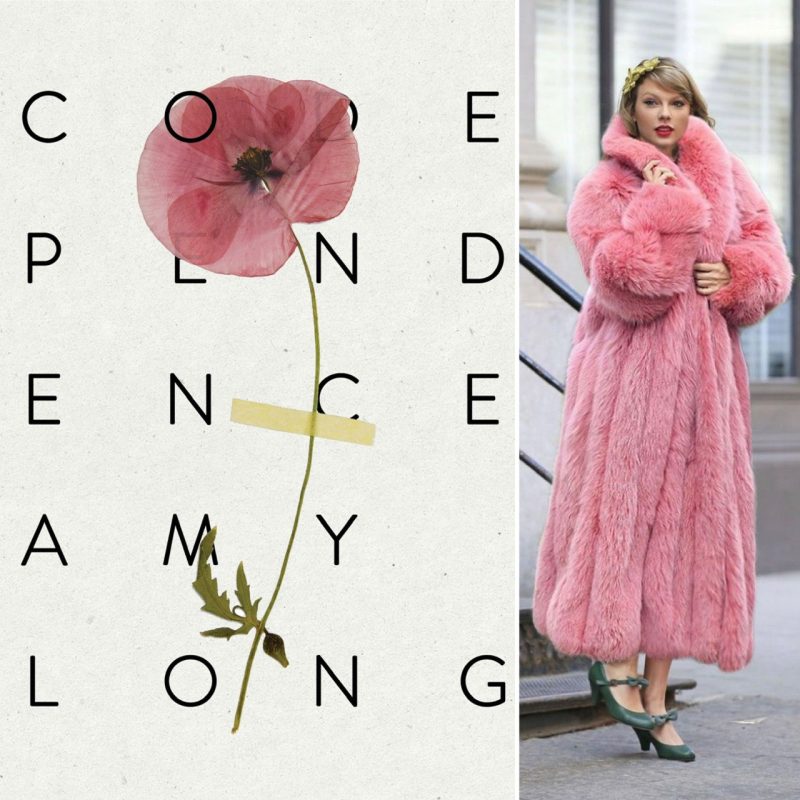 You have turned the spotlight on cover designers who outside of the industry go largely unseen. From those you've featured, who are your favourites?
Nicole Caputo, one of my favourite designers, told me right when I started that it wasn't right to do this without crediting the cover designers, and I realised she was right. Like, it's not about the book's innards. It's about the cover. And now I can't imagine not crediting the designer, or at least trying to do it — often, without the book, the info is hard to find. Getting to know designers' styles has been really cool. I love Alban Fischer and Danika Isdahl – they're at Sarabande most of the time; Sarabande used to have Kristen Radtke, too, whose work is incredible, especially in her graphic memoir Seek You, Erin Kirk at UGA Press, Mary Austin Speaker (she does all or at least most of Milkweed's covers), Emily Mahone, Amy Freels at Akron Press, Grace Han, the Jayas Micelli and Nicely, Kimberly Glyder, Na Son, Holly Oven-don, Sara Nguyen at Pleiades, Olga Garlic, and of course Nicole Caputo. Got a long list of designers! I'm sure I forgot some.
How do you choose the books? Do you read the books or just assess the covers?
It's more assessing the covers and synopsis. I get the covers from requests and from looking at my friends' feeds and following presses and cover designers. I have read a good many of the books, and a lot of them are on my TBR list. But the other authors would kill me if I waited until I'd finished their books before I Swifted them!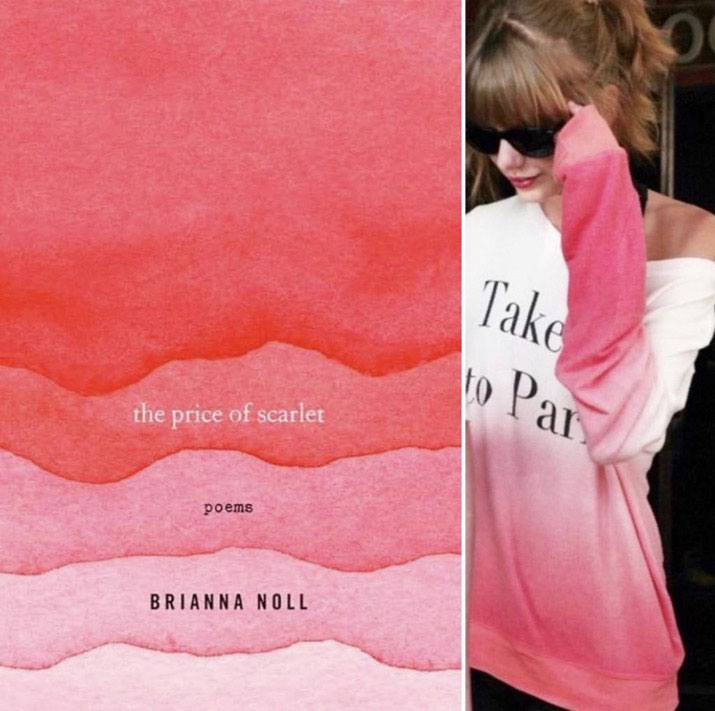 It's admirable to promote fine books by small presses. Are there any that have really taken off after being featured?
I'm not really sure. I've had people tell me that their publishers said they sold a bunch of books after their Taylors went up, and one person said their average weekly sales doubled the week she got Swifted. So, I think it works, but there are so many factors that contribute to a book's success that I can't say I've played any major role in that. But I think it helps. Books have taken off—Alex McElroy's The Atmospherians, Dantiel W. Moniz's Milk Blood Heat, Gina Frangello's Blow Your House Down, for example—but I think they'd have done that whether or not they'd been Swifted.
Is there a danger corporate publishers will imitate TSAB?
Yes. I've seen previews of what that will feel like during Red (Taylor's Version) release week and after I did an interview with my friend Jonathan Russell Clark (not to say I don't appreciate it! It's a good kind of problem). People started saying they wanted to "hop on the Taylor Swift as Books trend" or making their own Taylors, which bugs me mostly because it assumes that all I do is Google my way to the perfect picture. It's a lot more work and requires a lot more knowledge to do it as well as I have. That's one of the reasons I haven't really thought about corporate copycats: they don't have the encyclopaedic Taylor knowledge I do, and it's hard to recreate something that began organically.
Could you swift Swift? Which of her songs would make the best books, or book covers?
Probably "the last great american dynasty," "cowboy like me," "champagne problems"—a lot of her more recent stuff, in which Taylor at least partially makes up stories—would lend themselves well to adaptation. I'd love to see an entire book based on the folklore teenage love triangle ("august", "betty," "cardigan") or reputation.
What's next for you?
I'm working on a book of essays about Taylor Swift and her role in American culture, especially as it relates to women. I call it What We Talk About When We Talk About Taylor Swift. But it's slow going, and I don't want to say too much in case someone steals my idea!
Comments
Comments