Lust for life
Ayla Douglas on the captivating chaos of the hipster Wendy-verse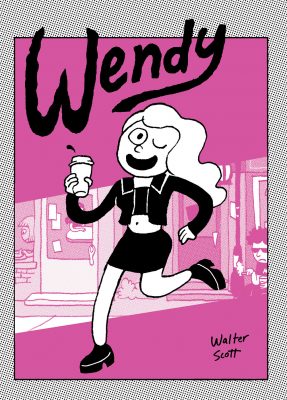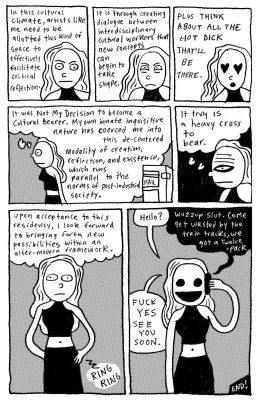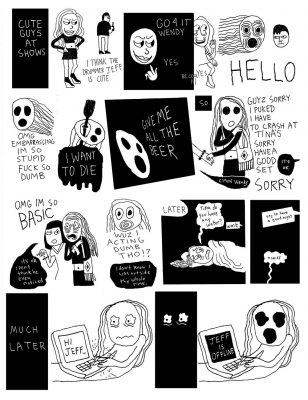 Walter Scott – not the C19th literary titan but his modern day Canadian namesake – has created a hit graphic novel series exploring the perils of a life in the arts, millennial culture, unending anxiety and polyamory through the eyes of a messy, relatable heroine. Scott's protagonist Wendy is painful to witness, at times naïve beyond belief; a seemingly talented young artist with a weakness for the party scene, impulsive decision making and terrible relationship choices. However it's the combination of her insecure vulnerability and the quirkiness of the world she inhabits which makes every book in the Wendy series an unexpected page turner.
The original graphic novel Wendy was initially released in 2014, followed by Wendy's Revenge in 2016 and finally Wendy, Master of Art in 2020. The first two of these books went out of print; now, much to the joy of Walter Scott fans, Canadian publishers Drawn & Quarterly have re-issued Wendy and Wendy's Revenge. At its core the Wendy series is a satire of the North American contemporary arts scene; the ego insecurity, the murkiness of "artspeak" and the inherent problems of deconstructing art via the medium of academic institutions. Scott uses plenty of humour to explore the consequences of allowing contemporary art to incorporate any means of creative expression (as seen when one of Wendy's classmates explores the "semiotics of pissing" in combination with string). He also examines challenges faced by many young aspiring artists everywhere: struggles with money and legitimacy, the navigation of rejection and failure, the persistent problem of being able to avoid distraction for long enough to be able to sit down and commit to creating.
The politics of relationships, romantic and plutonic, are also examined. In Wendy, Master of Art, we are left guessing as to whether Wendy is in a loving polyamorous relationship or just being strung along by a player; it's almost unbearable to witness her inability to recognise her own needs and set boundaries. We see the impact on Wendy's friends of her lust for intimacy with the wrong men; a context in which her self-destructive, chaotic tendencies at times veer into narcissism and selfishness. Wendy's best friends are Winona, an artist with indigenous heritage like Scott himself, as well as the hedonistic, queer Screamo who possesses the iconic, agonised face created by Edvard Munch, the quintessential symbol of an anxiously troubled mind. The central characters are surrounded by the types of individuals one would expect in the art world; academics, accomplished globe trotters, white cis straight male allies, yet each possessing a sufficient degree of quirkiness to bring Wendy's "scene" to life.
Wendy's relationships with these characters plays out against a backdrop of predominantly Canadian towns and cities. The first book of the series is set in hipster haven Montreal. Although in the subsequent books Wendy has stints elsewhere (including at the so-called "University of Hell" in Ontario) she returns to the city. The backdrop of traffic cones and construction sites, the arts scene, and outdoor spiral staircases are the subtle hallmarks of Montreal peppered throughout. This, plus Scott's full-page cityscape drawing in Wendy, Master of Art replete with Montreal's famous Farine Five Roses sign renders the series an understated ode to a city which is a true magnet for artists.
Scott's drawings are in bold, black lines; his panel artwork always fun and full of movement. The faces of the characters brim with exaggerated emotion, using large black saucer eyes and beak-like lips to convey the intense feelings of his protagonist as she catapults through life. Scott himself is an interdisciplinary artist who through his practice and academic study has occupied the art worlds which he now satirises. He does so successfully and with warmth, despite the deliberate shortcomings of his protagonist. At times Wendy's naïvety and narcissism can be almost annoying, although she does become more grounded as she slowly works towards maturity through the series. Ultimately though it is her passion, lust for life and self-sabotage that makes her so likeable, making the Wendy series the most addictive of indie graphic novels.
Illustrations by Walter Scott, reproduced courtesy of Drawn & Quarterly
Comments
Comments