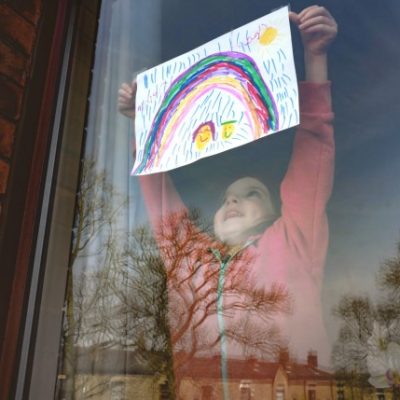 Twelve months ago we were on the brink of lock-down, a moment of uncertainty that snowballed into the biggest public health crisis in more than one hundred years.  The effect of the Covid-19 pandemic will be felt for many years to come, emotionally, socially and financially.  We have all been impacted – restricted by lockdown, unable to visit friends or family, experienced illness or loss.  We have navigated challenges none of us could ever have imagined and this has magnified inequalities in our society. Our children are some of those who have been most affected – babies born in 2020 who have yet to meet their grandparents, toddlers and young children who have not had the opportunity to play and to connect with friends in nursery or school or in their communities.  The impact will be long-term.  It is essential then that we utilise a wide range of services and experts to enable our children to make meaning of their experiences, of their emotions and the world they are growing up in and this includes engaging with artists and arts organisations.
The arts have already played an important role in helping children process what was happening during the pandemic – rainbows appeared in windows and on pavements, ribbons were tied to railings, dancing and singing in homes and gardens were all activities that children took part in, facilitating connections with family, friends and local communities.  This demonstrated how the arts are part of our humanity, how our innate creativity lets us express ourselves and process the experiences we have.
In the article I wrote for Product in 2016,  I called for an artist in every childcare setting in the country as a means of supporting early learning and tackling the attainment gap, as well as to 'inspire and unleash the creative capacity of our children'.  This has also been reflected in a collective call made by a group of arts organisations who make work for or with children and young people for Children in Scotland in August 2020, championing an arts-based approach to Covid recovery. (https://childreninscotland.org.uk/25-and-up-for-post-covid-renewal-we-need-to-be-radical-and-that-includes-with-the-arts/)
I stand by these calls and now, more than ever, feel that the arts must be embedded into formal and informal learning settings. Providing opportunities for children and young people to have a consistent contact with arts and arts organisations from their earliest days can not only support their learning and attainment but help them find meaning in this ever-shifting world.
The benefits of engaging in arts experiences are well evidenced, yet instead of being viewed as essential, they are often the first thing to be cut or left out. Given that creativity is a foundation for learning, we should be championing an arts approach throughout education. At a time when politicians are talking about how children need to 'catch up', learning experiences that are rich in arts and creativity offered by artists and arts organisations that facilitate deeper engagement, building confidence and creativity in children should be at the heart of our approach to education.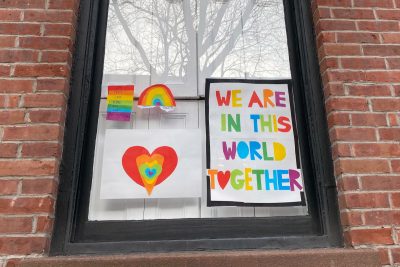 Arts organisations and artists have offered a wealth of activity online over the last year with resources and digital activities being made available to schools and families encouraging creativity and play as part of home schooling.  These have been welcomed and have demonstrated the capacity of the arts sector to adapt. Yet, the real magic of the arts is in shared experience.  Face to face engagement with artists, with materials, experiencing live performances that are shared with peers, communities and families is where this work comes into its own.
Understandably, it has been challenging for face to face activity to take place over the last year, however some organisations have found ways to work in schools and communities in adherence of Covid guidance delivering projects and activities positively impacting children and young people's health and wellbeing.  A report commissioned by the Arts in Education Recovery Group (being released on 16th March) highlights a range of approaches that arts organisations have taken and the impact that this work has had.  This report demonstrates that it is possible to have artists working in schools and communities safely.
We must continue to open up these opportunities to our children over the coming weeks and months as recovery continues ensuring that all of Scotland's children and young people have access to arts experiences that enrich their learning. We must however, go further. Approaches must not be short-lived as a response to the pandemic, we must make positive changes so that our children, who are our greatest asset can recover, learn and thrive.
In the year that Scotland incorporates the United Nations Convention on the Rights of the Child into domestic law,  politicians and policy makers truly embracing change, embedding artists and arts experiences into every day learning would be brave and bold and brilliant.

Rhona Matheson is Chief Executive of Starcatchers, Scotland's arts and early years organisation
www.starcatchers.org.uk
*
If you enjoyed this article, why not make a donation to Product? We're an independent publisher with charitable status (SCO 29793). The magazine is edited, designed and produced by volunteers, with all contributions of time, skill and content given for free. We showcase work by new writers, artists and photographers at an early stage in their careers, many for the first time. A small donation can make a big difference towards the running costs of the magazine. Please donate here:
Comments
Comments