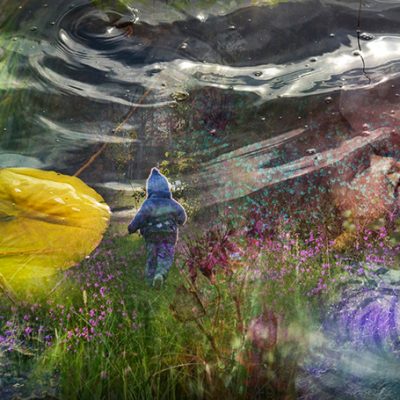 The challenges facing children in Scotland now are so numerous and interlinked that to choose one policy alone seems wholly inadequate. Children and families affected by imprisonment experience innumerable challenges in housing, income, relationships, physical and mental health, education, employment, and personal safety, many of which require longer-term solutions than the terms this article specified. Turning to more immediate solutions, I considered the question of Child & Family Impact Assessments – basically asking what impact decisions made in the criminal courts would have on the families left behind and what can be done to mitigate this – but even that requires a more considered response than what we can do for children 'now'. Speaking to young people themselves about what support they want in this situation, the answer has been somewhat surprising. Through the work of arts-based criminal justice charity Vox Liminus, we support a group called KIN, made up of young people aged 16-25 from throughout Scotland who have experience of a family member's imprisonment. We thought they might want additional information about criminal justice processes, or ways of informing young people in a similar situation of the help available. We thought they might want an app or a website to ask and answer questions, or perhaps links to groups in their area.
What they wanted, however, was to reduce the stigma surrounding a family member's imprisonment: they wanted to be free to talk about their situation and challenges without being judged or labelled. As they say in their video First Words (https://vimeo.com/167891263), they want people to know that "I am not my experience".
Families Outside is a national Scottish charity that works solely on behalf of children and families affected by imprisonment. We do this through direct support, training of professionals, and input to policy and practice in order to improve outcomes for families in this situation. Ultimately we aim for children and families affected by imprisonment to be treated with justice and fairness so they can live healthy, active lives free from stigma and impediment.
Even with reduction of stigma as an overarching aim, this is not something we can achieve overnight. However, it is something we can start to address now. This means training professionals such as teachers to recognise the impact of imprisonment and their role in supporting children and families in this situation. It means talking about imprisonment in schools as part of wider discussions on bullying and discrimination. It means recognising that, with an estimated 27,000 children experiencing a parent's imprisonment in Scotland each year, imprisonment is not as uncommon as we might think. It means challenging media representations of people in prison as 'beasts' or 'thugs' along with the assumption that the families of 'these people' are 'all the same'. It means supporting people who are willing to speak out about their experiences to do so: as one family member told us, "… to empower others to have a voice, we need to share our own experiences, which in turn will encourage others to share theirs."
In sum, it means recognising and welcoming families affected by imprisonment as an equally valid and valuable part of our communities rather than judging them by the actions of others. This is something we can do now. It doesn't cost money, and it doesn't require legislation. Rather, it requires the compassion and the honesty to recognise that any of us could find ourselves in this situation, no matter how immune we think we are. It means remembering that we can only attempt to control our own behaviour rather than that of others – even, or sometimes especially, the behaviour of those we love most.

Nancy Loucks is Chief Executive of Families Outside and Visiting Professor at the Centre for Law, Crime & Justice, University of Strathclyde.
Freephone Support & Information Helpline 0800 254 0088
http://www.voxliminis.co.uk/kin/
Comments
Comments