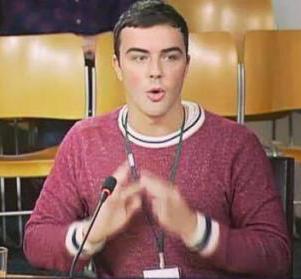 It's been sixteen years since the repeal of Section 28 (Clause 2a) in Scotland, and yet our recent research "Attitudes Towards LGBT in Scottish Education (2016)" has exposed that while wider social attitudes are changing, our education system has not yet caught up. We have uncovered high rates of bullying, self harm and attempted suicide among LGBT young people and homophobic, biphobic and transphobic language, attitudes and behaviours are commonplace within school communities across the country. 90% of LGBT school pupils and former pupils reported experiencing homophobia, biphobia and transphobia while at school, and 64% told us that they had been directly bullied because of their gender identity or sexual orientation. This often has a devastating impact on the wellbeing of those involved – 27% of LGBT respondents reported that they had attempted suicide at least once as a result of bullying, while a further 15% had tried more than once.
Furthermore, despite 87% of teachers telling us that they witness homophobia, biphobia and transphobia in schools – 80% reported that they did not feel that they had been adequately trained to address it.
While statistics are shocking on their own, it's not until you look past these figures and hear the stories of brave yet tormented young people that you realise how widespread this issue really is within our schools.
Watch a young person hold back tears as they tell you about their suicide attempt and you realise that things must change
It's not until you watch a young person hold back tears as they tell you about their most recent suicide attempt that you realise that things have to change – because, as a society, we have been failing generations of LGBT youth and we are on track to continue doing so.
This is why we are clear that we now need a new national approach. We must ensure that all teachers are trained specifically on LGBT issues, that all school curricula and pastoral care resources are inclusive of LGBT issues and identities, and that a robust and comprehensive system of monitoring takes place through Education Scotland's schools inspection process, in order to ensure that no child is left behind and that all schools are LGBT inclusive environments.
We propose that there are three major components which must be accounted for when it comes to implementing an LGBT inclusive education: inclusion, training and monitoring. As such, we are calling for new legislation in the lifetime of this parliament which enshrines these pillars and ensures consistent delivery in all of our schools, for all of our young people.
If we really want to be a country where LGBT youth can feel free to thrive and embrace their identity without succumbing to self-hatred and bullying; a society underpinned by inclusivity and acceptance – then we have to start promoting those values in all our schools.
It's this ambition which often results in barriers being erected before us, but we are clear that we will not compromise on this fundamental aspect of our proposals: that we should not be satisfied until all schools are delivering an education which is inclusive of LGBT issues and identities; until all schools are places where LGBT young people are supported and encouraged throughout their time in education.
Ultimately, we believe that in order to truly address homophobic, biphobic and transphobic bullying, then we must challenge the prejudice which results in this form of prejudice-based bullying – through education.
Jordan Daly is the co-founder of Time for Inclusive Education (TIE), the campaign for LGBTI inclusive education in Scotland's schools.
Comments
Comments