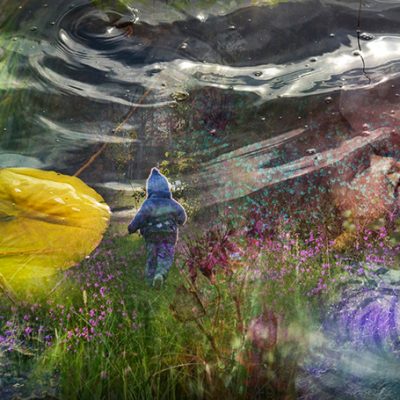 There are a multitude of challenges for children growing up in Scotland today – from their earliest days there are constant pressures for success: from learning to walk and talk, learning to read, to write, sitting exams and going on to college or University; childhood is now driven by achievement and attainment. In many respects there is nothing wrong with this – we all need to grow, learn and develop – but there's a danger that our society is creating so many pressures for children and their parents to achieve that we are forgetting that they need to be able to 'be'. The Scottish Government has an aim of making Scotland 'the best place in the world to grow up'. Whilst we all have a role to play in realising this vision, perhaps a different way of phrasing this aim for our children is that we want 'Scotland the best place to be'. It's no surprise that this is a present thought for me having recently attended a learning event for the Scottish Government's flagship initiative for improving children's lives:The Children and Young People's Improvement Collaborative. This national programme adopted by all local authorities is using improvement methodology across health and education as a means of improving outcomes for children and families and raising attainment, or in other words, improving the life chances for children and families. It's a huge programme and, at times it feels unwieldy but there are some real, tangible changes taking place in some communities that are having positive impacts.
Reflecting on this event, and the wider discourse around attainment, to me, it feels that the transformational role that arts and creativity can play in supporting our children, particularly our youngest children, is being overlooked. The arts are a powerful tool for all of us, but particularly for children. They allow us to be in the moment, to express ourselves, to think about and explore our world in different ways. They encourage dialogue, connection and empathy. All of these are vital for human beings at any stage, but even more so for children.
If we could do one thing for Scotland's children now, my dream would be that every childcare setting in the country had a full-time artist-in-residence who working alongside the Early Years workforce to inspire and unleash the creative capacity of our children. This is an idea that I have championed for some time: having worked in arts and Early Years with Starcatchers over the last ten years I have observed the transformational power that engaging with an artist can have on a child, on their parents, on staff and on a setting as a whole.
This approach, offering consistent contact between artist and the same group of children, staff and parents has huge potential. Artists who work with children have a natural curiosity that young children have. They have vision and creativity that allows them to respond naturally to the children and the environment they are in. They are open and able to connect with the staff and parents, developing positive shared experiences that allow the adults to engage as much as the children.
Through this working, we have seen changes in behaviour, the development of relationships between children and parents where there was previously limited attachment, increases in confidence and wellbeing, increased communication and connection.
An artist in every childcare setting in the country might be a bold, even radical step and may be an unachievable aim, but this approach offers inspirational experiences that allow children and their parents and carers to be aspirational, and surely that would make 'Scotland the best place to be'.
Rhona Matheson is Chief Executive of Starcatchers, Scotland's National Arts and Early Years organisation.
Comments
Comments