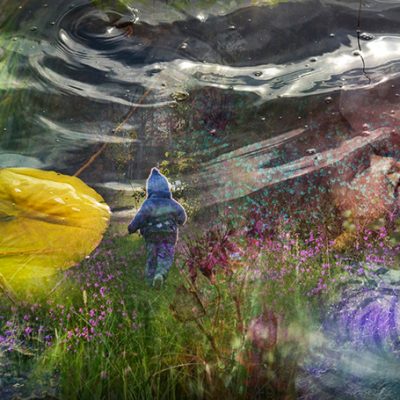 The single most important thing we can do for Scottish children is provide time and space for them to play. By play, I don't mean commercialised 'junk play', screen-based entertainment or adult-directed clubs and classes. I mean active, creative play, with other children, as often as possible outdoors and in natural surroundings. Running, jumping, climbing, exploring, making dens and mixtures, playing pretend games, inventing worlds … the sorts of play children have engaged in for millennia. It's the means by which evolution designed young human beings to develop the capacities and skills they need to survive and thrive whatever the future brings. And over the last few decades it's been steadily disappearing from children's lives. Science now tells us that this kind of play is vital for long-term physical and mental health, especially in the first seven years of life when children's habits of thought and behaviour are established. But in a modern urban society it's almost impossible for parents to let youngsters 'out to play' as they did in the past.
This is one reason that Upstart Scotland (http://www.upstart.scot) is campaigning for a play-based kindergarten stage for three- to seven-year-olds. At present, most under-sevens spend one or two years in childcare settings (some of which provide plenty of year-round outdoor play opportunities, but most of which don't). Then – owing to our country's extremely early school starting age – they transfer to school, where play takes second place to formal education.
Self-directed play during the early years is the best foundation for educational success
This is the second reason for Upstart's campaign. Neuroscience now confirms what early years educators have always known: along with stories, songs and rhymes, art, music and first-hand learning about the natural world, self-directed play during the first six or seven years is the best foundation for educational success. It develops children's self-regulation skills, curiosity, creativity and resilience, all of which are important not only for academic learning but also in later life, in the workplace.
This is understood in most of the rest of the world, where school doesn't start till children are six or seven. It's just English-speaking nations that are locked by history into an early start. In fact, western countries with a tradition of play-based kindergarten education until seven regularly out-perform the UK in international comparisons of educational achievement.
There's no evidence that early formal schooling confers any long-term academic advantage, while a growing body of research links it to problems with social and emotional development. Ironically, as out-of-school play has declined, Scotland's lack of international educational success has led to increasing emphasis on early literacy and numeracy teaching. Meanwhile, there's been a massive increase in mental health problems among children and young people.
It's time to stop rushing our children into an educational rat-race. A kindergarten stage for the under-sevens – staffed by well-qualified early-years practitioners – would improve the health and well-being of the next generation, while ensuring that as many as possible achieve their full educational potential. It would also give all Scottish children a few carefree years to do what nature intended them to do: play.
Sue Palmer is an author, literacy specialist and Chair of Upstart Scotland. Her most recent book is 'Upstart: the case for raising the school starting age and providing what the under-sevens really need' (Floris 2016).
This is the second in a series of policy proposals and ideas featured in Ten Things We Can Do For Children in Scotland Now which will be posted over the coming weeks. To read each article, follow us on twitter @scottishproduct or Like us on Facebook www.facebook.com/productmagazine
Comments
Comments