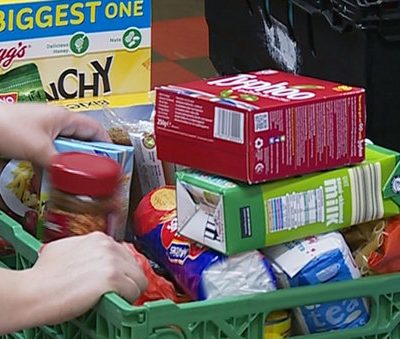 Enlighten offers those who have benefited from a university degree or other free public higher education in Scotland the chance to 'pay it forward' and donate their time to charitable or social projects benefiting the people of Scotland, the same citizens who co-sponsor their education. Each student participant offers to pledge 2.5 days to the organisation of their choice, with higher education institutes encouraged to support and promote the programme, for instance at freshers' fayres. Current and former graduates, as well as anybody who has benefited from a world-class education in Scotland, would be welcome to participate. Enlighten links education and society, offering a tangible opportunity to celebrate the skills and benefits that higher education affords and reigniting the social contract amongst the people of Scotland. The name 'Enlighten' draws on the proud intellectual and educational tradition of the Scottish Enlightenment, whose leading lights believed in the ability of humanity to effect changes for the better in society.
Many universities in Scotland already boast extensive volunteering networks and opportunities. Edinburgh University's annual report on its volunteering network estimates that 379 students volunteered for 7,489 hours in 2014-2015, generating almost £50,000 of labour calculated based on the the minimum wage. If half of Scotland's annual undergraduate intake of c. 48,000 students joined the initiative and volunteered 20 hours, this would generate a massive 480,000 hours or £2.5 million equivalent labour.
Chloe Torrance, a student at Edinburgh University and founder member of the Edinburgh Students Coalition Against Poverty in Edinburgh (ESCAPE), was originally motivated to volunteer when she saw a sign for a new food bank go up in her local area. Together with a group of like-minded fellow students, she has organised a monthly food collection point on Edinburgh University's campus over the past year, collecting enough food for hundreds of families and individuals. The initiative widened to include other awareness-raising activities on campus. Chloe describes her experience of volunteering: "It was immensely rewarding to see so many people inspired to create change in the local community. I learned a great deal and feel that the collaborative relationships we built were our greatest achievement."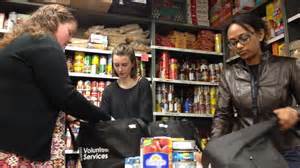 It is well-documented that volunteering builds skills and improves well-being and self-confidence. The integration of a volunteering component into Scottish degree programmes would offer all students the chance to enjoy these benefits and would provide additional resource in the voluntary sector. The expansion of such programmes would embed volunteering, generating practical benefits for both individual participants and for Scottish society.
Notes
Edinburgh University Students Association (EUSA) Annual Report 14-15 on volunteering: https://www.eusa.ed.ac.uk/pageassets/activities/volunteering/about_us/Annual-report-2014-15-final.pdf
Scottish Funding Council (SFC) Statistical Publication on Higher Education Students and Qualifiers at Scottish Institutions 2013-2014: http://www.sfc.ac.uk/web/FILES/Statistical_publications_SFCST042015_HigherEducationStudentsandQualifiersat/SFCST042015_HE_Students_and_Qualifiers_2013-14.pdf
Comments
Comments