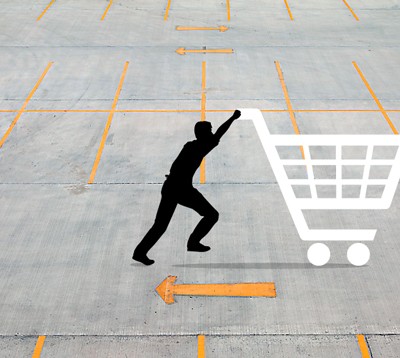 The Amazon boycott which began a decade ago is still in place, despite Amazon having announced that it will commence paying taxes for sales made in the UK. Yes, the most common public criticism of Amazon is their prodigious and constantly surprising tax status, but that isn't the reason I maintain my rejection. In 2012 Scottish Economy Watch presented an article which stated Amazon had avoided paying corporation tax over three years on UK sales of more than £7.6bn. Add to that the Scottish Government paid Regional Selective Assistance grants and other public support to Amazon amounting to £10.6 million.
I wonder why the non-payment of tax is held by our government as a separate issue from the value of Amazon to the Scottish economy, and why their line on it is that it's only a matter for the HMRC? Is it worth wondering if the £10.6 million have been better used by Scottish companies?
Nobody knows for sure, and there is no evidence of competing Scottish owned investments complaining about not being awarded similar grants — yet how many of them would manage to assert the lobbying power that Amazon did?
This is the way corporations are created, and only governments have the power to create them. Governments can not only offer development grants — they can also turn a blind eye to tax avoidance.
As far as our role as consumers, the public's attitude to Amazon is still generally ambivalent.
As MP Margaret Hodge reminds us however: "They are damaging British jobs. If you are a small bookshop in the high street you can never compete with their prices, because you pay taxes. Even for John Lewis their future is also threatened because they pay their taxes."
Although Amazon sells many things most of us still associate them with books, as Hodge's statement suggests. I would now submit then that it's up to those concerned most with the book trade — authors, universities, publishers and bookshops — to do what they can to continue pressure. All we need do to is to keep remembering that other booksellers are available.
The Scottish Book Trust, the principle public body in Scotland concerned with matters of literature, literacy and the financial support of writers has author links on its site that send browsers to Amazon purchase pages — but it turns out the Scottish Book Trust are only responding to the requests of authors.
The Scottish Book Trust provide a variety of links and sometimes these are pointed at publisher's sites, as well as at Amazon, and the process is based on what each author wished to see there. When uploading their profile to the Trust, writers also include their preferred links — and some choose to link to Amazon. The Book Trust is led by their choice.
This isn't the case at Edinburgh University Press who have thousands of links from their pages to Amazon. What is poor about this, I feel, is that the EUP are offering preference to one bookshop out of many, and they are not going for the ethical option — plus of course they are missing a chance to sell their own books on their own terms.
But more than anything, a lot of Amazon's power, is currently being provided by writers.
Of all the weblinks to Amazon pages the ones which kick hardest against the boycott are those from the aggregation of thousands of authors' websites. These are the authors who take pride in their Amazon Buy-Now buttons, their Amazon reviews, their Amazon stars, their Amazon profile pages, their followers, fans and their Amazon sales ranking (which is updated hourly and usually tells them something like 'Your book is #1,567,890 in the print books store') along with the Amazon Author Central profile which is as fetishist as Facebook can be.
Hereby, Amazon has made itself a social network for writers, where every action is commercially mediated.
*
Conditions in Amazon warehouses often make headline news. And figures from Word Power Books in Edinburgh suggest that across the country, we have lost over 550 small or independent bookshops in the last 10 years.
Even for large publishers the 60% discount Amazon require is punishing because the books still have to be shipped three times before they get to the customer's door — and that takes a lot of diesel.
Small bookshops cannot compete with Amazon on price, but nor would they want to, because Amazon achieves its low prices by paying its workers the bare minimum and making it hard for workers to join unions.
Other online shops are available. These can provide any book that you may ever wish for and can do so as quickly and easily as any other.
Here is a suggested list of online bookshops in descending order of ethical practises, as prepared by Ethical Consumer. For this Top Ten, these online bookshops were assessed on matters pertaining to environment, people, politics and product sustainability. Whether they pay tax or not wasn't considered (which is just as well in the case of Oxfam Books) but the list reflects ethical and ecological standards of bookselling:
Better World Books
Oxfam Books
Ebooks.com
Books Etc
Guardian Bookshop
The Book People
John Smith's Bookshops
Alibris.co.uk
Foyles Bookshops
Blackwells Bookshops
Not on this list, due to scale, is virtually every independent bookshop in the world! Ask at your local bookshop and they will confirm this fact.
As a publisher I do not use Amazon, and neither does every one of the companies that publish my books. But some do. This is tricky because the idea of writers asking publishers to alter contracts to include a clause which states that they will not sell your books on Amazon seems impossible. But in fact some writers have tried this and there are publishers who will cooperate with them too, like Birlinn who published #UntitledOne by Neu! Reekie! — which is not available on Amazon.
Then there was the 2014 letter to Amazon signed by over 900 writers, including John Grisham and Stephen King which was printed in the New York Times and which criticised the giant for how it treated authors. This made news, but neither King nor Grisham whom I'm guessing have some true muscle between them, appeared to have followed this up.
As a writer I resent the accusation that I have done well out of Amazon because I have done much better out of Waterstones, and Blackwells, and other outlets combined. I should also add that the reverse of the above accusation is truer than the obverse: Amazon have done very well out of me — as they do of all authors.
I was offered some good advice recently on this subject: If you don't like apex predators, get the hell out of the food chain. But my own advice to you is: Ask your local writer if they want to take a stand.
In May this year Amazon announced it will start to pay a fairer rate of tax here in the UK, their plan being to book retail sales through its UK branch, instead of routing them through a Luxembourg subsidiary.
It took a lot of public pressure and it's a huge u-turn for a company that said in 2014 that it would be impossible for them to route sales to UK customers through a British company paying tax to HMRC.
The boycott is still in place though and if you have enough money to buy a book, you have enough to pay an extra £1 to ensure that you are sustaining the vast majority of small and medium sized companies, who pay their taxes and pay their staff properly. Tough I know, and Amazon know this too. They can rely on the fact that at the end of the day, the privilege which helped them into their position of monopoly also granted them ubiquity.
*
To finish, I recall the opening words of Sterne's A Sentimental Journey:
"They order, said I, this matter better in France."
Maybe or maybe not. But in France they still have a net book agreement — called the Lang Law, which also covers e-books, and which Amazon challenged in court, as they considered it against their interests.
Amazon's legal challenge against France's net book agreement failed and as a result there persist many and varied independent booksellers in France — and although books are on the whole expensive there, many if not most bookshops have second hand sections too …
Comments
Comments