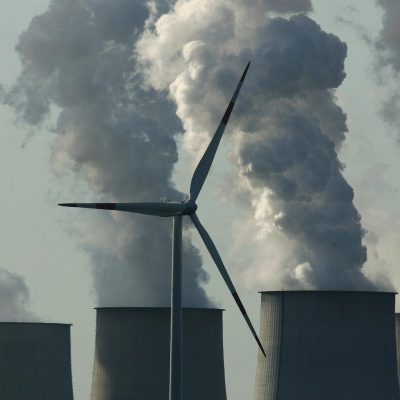 The Cambo development has always been a major threat to our climate. It was always ridiculously irresponsible for Downing Street to even consider approval for development of a new field, to drill for up to 800 million new barrels of oil at a time when the world is burning. But Shell didn't make this U-turn because of any environmental concerns. They said it was because of the finances of the project. There will definitely be truth in this, and for an oil giant like Shell to publicly state that it is not economically viable to extract oil from this site is hugely significant. And there can be little doubt that Shell, a company with a track record of covering up the science on climate change for decades and which recently lost a court case about its climate impact, also had its own reputation in mind. The Cambo project is extremely toxic, and the announcement was a vindication to the thousands of activists, campaigners and striking school students who have acted against it.
Many of us are hoping that this announcement will lead to cancellation of the whole Cambo development. But that alone would not be enough. We need to build a future beyond oil and gas. It's not just Cambo that needs to be stopped, it's the policies and mindset that led us here in the first place. After much rhetoric but little action at COP, there must be an obligation on all governments to invest in a fair but fast transition that builds a sustainable economy for communities and workers. Climate action is not just about averting the catastrophe that is in front of us. It is also about embracing the opportunity to build a fairer country and a better future that works for us all.
Here in Scotland, with Greens in government, we are taking big steps to do that. Over the next five years we will double our on-shore wind capacity and ensure record investment in marine energy, green heating systems and recycling. We are also making it easier for people to do the right thing by focusing on improving public transport. We are establishing a local bus fund, introducing free bus travel for everyone under 22 and trebling the active travel budget to build new infrastructure for walking, cycling and wheeling. By making these changes we are getting people out of cars and cutting our reliance on fossil fuels. By making these changes now we will create tens of thousands of new jobs across the country and revitalise communities that have been badly hit by the pandemic.
The Tories are claiming that without Cambo we will have to import fossil fuels, ignoring the fact that they are already globally traded commodities. But by cutting the use of fossil fuel across heating, transport and the whole economy, we can reduce our oil and gas consumption too.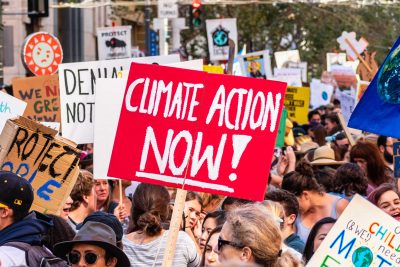 Our transition must be a fair one that invests in a better future. Far too many suffered from the impact of the oil price crash in 2014, especially in areas where alternative green industries were not yet in place to provide alternative jobs. We can't let that happen again. That is why we have established a £500 million Just Transition fund focused on Moray and the North East of Scotland, both of which have been hugely impacted by the long-term decline of fossil fuel jobs.
There are lots of reasons to be stubbornly optimistic. At the same time as Shell was announcing its decision, the UK's largest offshore wind tower factory was announced to be built here in Scotland. It will help us to reach our climate goals while creating 400 direct jobs and 1000 supply chain jobs.
There are far more changes that we would like to make, but, without the full powers that come with independence, it will also need a change in approach from Westminster.
At present we don't have the power to upgrade our own electricity grid, or to connect our vast renewable resources to Europe and sell our excess zero-carbon energy. We don't have the same freedom as our European counterparts to invest in the infrastructure and industries of the future.
There is no doubt that Scotland has the potential to lead Europe in offshore renewables, we have 25% of the total potential offshore resources. There is a lot that we are doing, but we're trying to do this with one hand tied behind our back. Time is not on our side. Decades of inaction in Westminster and beyond means that the changes that need to be made must be harder and faster than if they had listened to climate activists decades ago. The failure to do so is one of the main reasons why we are in a climate emergency now. If we are to turn things around then there is no time to waste. If we are to capitalise on this and avert climate breakdown then Shell's decision must be the beginning of the end of Cambo and our dependence on fossil fuels.
Patrick Harvie MSP is Scottish Government Minister for Zero Carbon Buildings, Active Travel and Tenants' Rights, and co-Leader of the Scottish Green Party. 
Comments
Comments