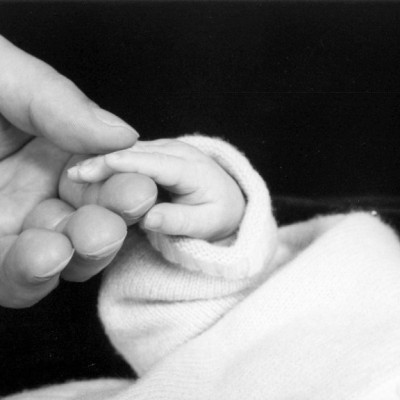 The SNP last week announced a raft of early childhood measures in their manifesto for the upcoming Scottish elections. Their continued focus on child welfare and early years' education policies includes one from Product's 'Great Ideas for Scotland' series published last May (see link below). Inspired by the Finnish model, the SNP, if re-elected, will provide a 'baby's box' containing a mattress and childcare essentials for all new born children in Scotland. Scotland has pioneered some progressive social welfare policies in recent years, including free prescriptions, free personal care for the elderly and (the reinstatement of) free university tuition. For many, the appeal of universal benefits is their inherent egalitarianism: every single baby born in Scotland, as in Finland, will benefit from a bairn's box. This type of policy resonates with people who believe in a more equal society and sends a message about fairness and equal treatment.
In Finland, this policy has contributed to dramatic drops in child mortality from 20 infant deaths per 1,000 (or 2%) 50 years ago to a mere 0.2% today [BBC article on Finnish baby boxes, 4th June 2013]. In Save the Children's 2015 'State of the World's Mothers' ranking, the UK rated a lowly 24th when assessed across a range of infant and maternal health indicators, behind all of its Western European neighbours and just above Belarus. Any gains in this area would be welcome.
In seeking to build a fair and just society, what better example to begin with than by demonstrating to all that every family with a new born is equal to every other. The same universalist principles underscore child benefits, free education and the welfare state. Some, such as the Greens, would like to see more extensive universal benefits such as a living wage and a free bus pass for carers in addition to the free public transport already provided to pensioners, per the current system in Scotland.
Whatever the economics of such policies, their political symbolism is undeniable. If we truly aspire to be a progressive, equal and redistributive society, then we must do our utmost to ensure that the playing field is as equal as possible for as many as possible, as early as possible.
Baby boxes are a relatively simply intervention proven to decrease child mortality and increase ante-natal engagement. But more than this, this type of policy can contribute to stopping problems before they begin. By improving health and educational outcomes for all children we can improve their life prospects, and so foster happier, healthier future generations of Scots.
Read Katriona Gillespie's original proposal for Bairns' Boxes here:
https://www.productmagazine.co.uk/ideas/begin-again-3/
Comments
Comments