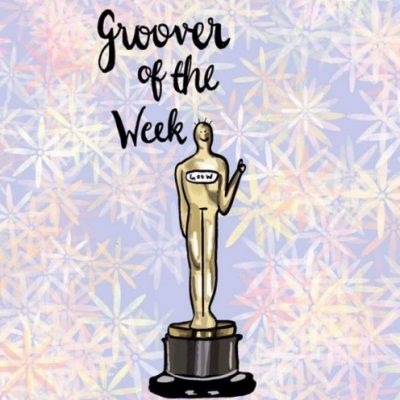 This week, we launch a prestigious new award: Groover of the Week. The idea was to recognise the brilliance of someone in music, art or literature who had lifted spirits with an act of wit, invention or daring in these calamitous times. But by the end of the week, it was clear there was only one candidate for the accolade: the Kenmure Street protestors. At dawn on Thursday two men were bundled into an Immigration Enforcement van charged with what the Home Office called "suspected immigration offences". A local man ran from his flat and sat down behind the van to stop it reversing, and as news spread, was quickly joined by others. Very soon the street thronged with hundreds of protestors from across the southside community to confront a growing police presence.
"Van man", a member of Glasgow No Evictions Network who wants to remain anonymous, spent nearly eight hours under the van to prevent it moving, kept warm by blankets and hot water bottles passed to him by neighbours.
The standoff culminated in jubilant scenes when the two men were released back into their community just after 5 p.m. "The only way that day could have ended was with our neighbours' release" Van Man told a newspaper. "There were simply too many local people standing in the street for the police to have taken the van away. The strategy does work – and we want the world to understand that it was the people on the streets who won".
This was a triumph of peaceful direct action over a twisted, amoral policy with no place in a twenty first century democracy. Glasgow faces many challenges, and by the weekend its image was once again trashed. But on Thursday evening, Kenmure Street beamed a glimpse of multi cultural solidarity and decency to the world. So to the Kenmure Street protestors: congratulations, you are the first and well-deserved winners of the Product Groover(s) of The Week Award.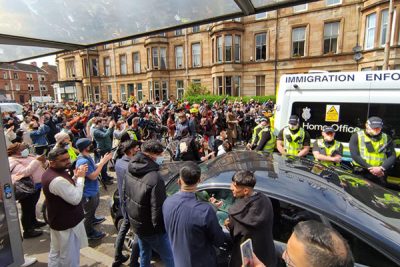 Comments
Comments