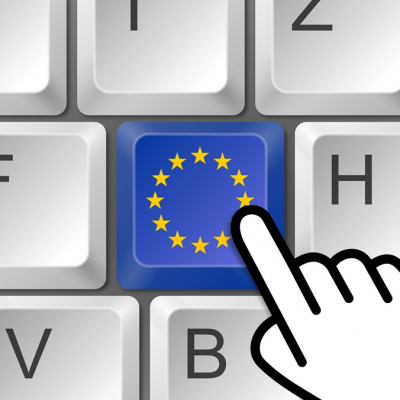 Brexit means Brexit is what we are told by this Government as we now prepare to be taken out of the European Union in what will be just about the most traumatic departure of a shared institution in our history. Every single sector will be affected and no business will be immune to the impact. Our creative sector is heavily dependent on our European Union membership and there is a real sense of trepidation in where this departure will leave our world class creative economy. We are world leaders in most creative disciplines and our publishing sector is the biggest in the EU. We are therefore dependent on free access to markets to build audiences. We benefit from free travel to recruit the best and brightest to lead our sector and we work with colleagues across Europe collegiately to ensure that we can build the optimal conditions for success across the whole continent.
It's in trying to create these optimal conditions that one of the top priorities for the EU is to establish a digital single market across the continent. A digital single market would see wider access to services for consumers creating a level playing field for companies offering goods and services over the internet. Currently we have a number of converging and differing national approaches to telecoms regulation, copyright and data protection legislation in the management of distribution and in competition law. These rather technical differences are increasingly noticeable in the digital age where we are otherwise far more connected, and this has had the unintended consequence of making it harder for consumers to access services due to contractual differences. A Digital Single Market could also provide significant opportunities, estimates have suggested it could generate up to €250 billion of growth in Europe before 2019 creating hundreds of thousands of jobs. That is why a Digital Single Market is essential.
For writing and publishing, one of the key elements of the Digital Single Market model is a reform programme aimed at modernising EU copyright rules. More than that it could provide a strategy which reaches beyond modernisation and harmonisation of regulation, to include measures to ensure that digital networks and services can flourish, through spending on secure high speed communications infrastructure and enabling the development of skills that will equip people for jobs in the digital economy.
One of the most important things about the DSM is that it should not just be seen in terms of its benefits to technology, as people increasingly consume their media through digital sources, a digital single market will help to expand all creative industries whether it is through making more TV shows available on demand across Europe or making it easier for people to make use of their digital goods when they move from country to country.
The Digital Single Market is the biggest piece of EU reform in the digital age. But our participation in designing this critical innovation will now all be gone due to our imminent departure
Quite simply the coming of the Digital Single Market is probably about the biggest piece of reform across the continent in the digital age. Our participation in designing this critical innovation will now all be gone due to our imminent departure from the European Union. Our European partners will now be building this new innovation while we will be sitting on the sidelines. Thankfully most of EU copyright framework has been adopted into UK law but again we will only be looking in whilst our EU colleagues work together on further reform. Amongst the work currently being progressed in the EU are proposals for fair terms for creator contracts, work critical to our writing and publishing sector.
For a post Brexit UK we will just have to wait and see just how much we will be involved in the ongoing development of the DSM strategy. A key component of the DSM will be the harmonisation of regulation, it will be important to see how close we would bring our regulatory regime to the rest of the EU before leaving and then going forward, if the UK remains different from the rest of the EU we will have many of the same barriers to entry as before, and if we see an ongoing divergence in regulation after Brexit this will become more significant.
On the other hand, our economy could still see some benefits from engaging with an EU wide regime if there are fewer differences applying a contract from France to Germany than before. The benefits of the infrastructure element of the Digital Single Market will also depend on what ties we maintain with the EU, and it is much harder to predict how we will benefit from these on a case by case basis, for example better internet across the EU could still mean more customers for UK digital exports, while being on the outside of an affordable delivery network would put the UK at a disadvantage.
Brexit has left huge uncertainties in our creative sector and being outside of the Digital Single Market could impact very significantly on our creative industries. We will now have to sit tight and see what sort of relationship we can now fashion to ensure that our writers, publishers and consumers are looked after.
Pete Wishart is the MP for Perth and North Perthshire.  
Comments
Comments