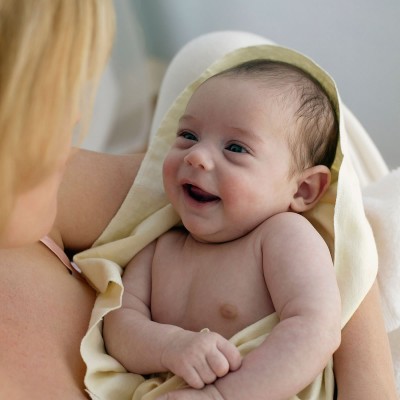 The 'Bairn's Box' is a box of essentials given to every mother giving birth in Scotland. It contains clothing and other basics for newborn babies such as a mattress, bedding, nappies, babygrows, bibs and bath products. It is also equipped with teething products, books and eating utensils. The box itself is sturdy and doubles as a safe, temporary cot.
Finland has long provided maternity boxes for new mothers along similar lines. Bairns' Boxes enshrine principles of universalism, equality and child welfare. The box would provide the staples every new baby needs and a further benefit would be that it would act as a memento for the family and one which symbolically unites all people born in the same year.
They say there's no new ideas; as well as the Finnish precedent, I have heard from some older members of my family that something similar used to be given to new mothers in Scotland in the 1970s; if so, it feels like time to reinvigorate this tradition! This new initiative would promote child welfare and embody the saying that "We're a' Jock Tamson's bairns" in a modern Scotland. Let's give every baby born in Scotland the best start in life.
Katriona Gillespie 
Comments
Comments