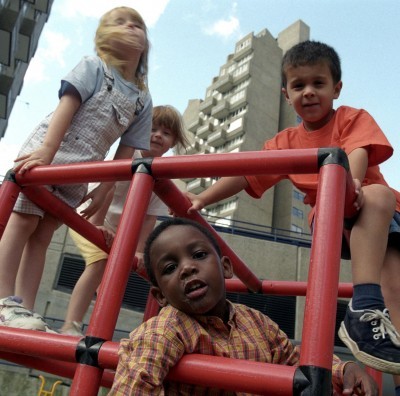 Yesterday's emergency budget began with reassurances from the Chancellor that this was a 'one nation budget' and a reminder that we are still 'all in this together'. Yet 30 minutes later it was clear that it was not, in fact, a budget which would unite a nation, but rather one which would lead the UK further down the road of division and the prospect of becoming a 'two-nation economy'.  Dramatic cuts to tax credits, the freeze on working age benefits and lowering of the benefit cap will exclude and deprive, widening the gap between the 'haves' and the 'have nots' and forcing more children across the country into poverty. The Prime Minister's pre-election pledge to 'protect child tax credits' was yesterday forgotten as the Chancellor announced that fewer low income families would qualify for both working and child tax credits.  Given that less than a third of tax credit spending goes to out-of-work families, this is a move which will penalise families who are already in employment and doing their utmost to provide for their families.
While the budget did include positive measures for many working families (such as an increase in the personal tax allowance and the minimum wage), these measures will do little for those on the lowest incomes who are most at risk of poverty. An increase in the personal tax allowance, for instance, makes no difference to the 44% of adults in the UK who earn too little to benefit from it. And those who do see a marginal increase in their income as a result of the change will have much of that gain clawed back through reduced entitlement to means tested benefits.
While increases in the minimum wage are hugely welcome, no single wage level can take account of family size. Even receiving a living wage in a full time role will be insufficient to support a family of four, meaning that even if wages rise many families will end up worse off overall as cuts to child benefit, child tax credits and tax credits kick in.
As well as making life more difficult for many parents in work, this is a budget which penalises those who are unable to work or struggling to find employment. Lone parents will also lose entitlement to benefits if they aren't actively seeking work by the time their youngest child is three. In the absence of flexible, affordable childcare this measure could lead many more parents towards sanctions, poverty and even the food bank.
Reducing the benefit cap to a seemingly arbitrary £20,000 will also penalise vulnerable families while doing very little to incentivise work. Research has shown that very few families to whom the benefit cap is applied find work or move home as a result. In Scotland, cases collected by CPAG shows that many of those currently affected by the cap are going through crisis or difficult transition. They are often lone parent families who are forced to live in expensive, temporary accommodation after fleeing difficult or violent relationships. They are often not families in a position to find stable, well-paid employment, as much as they may want to.
Even before these latest cuts were announced, the IFS had projected that up to 100,000 more children in Scotland would be living in poverty in 2020 than had been in 2012. It is likely that these changes – the freezing of working age benefits, the benefit cap and cuts to tax credits –will cause that figure to increase further still.
Yet there is a risk that we may never hear from the UK Government just how the measures announced yesterday will affect child poverty in the UK. This is because only last week it announced its intention to scrap its child poverty targets and invent its own method of measuring poverty. This makes it all the more vital that the public, the media, politicians and civil society continue to monitor the government closely and hold it to account for actions that affect our lowest income families. Because no amount of fiddling with the measurement system will protect children in Scotland from the devastating impact that poverty can have on their health, wellbeing, and future prospects.
Hanna McCulloch is Policy and Parliamentary Officer for Child Poverty Action Group (Scotland)
Comments
Comments