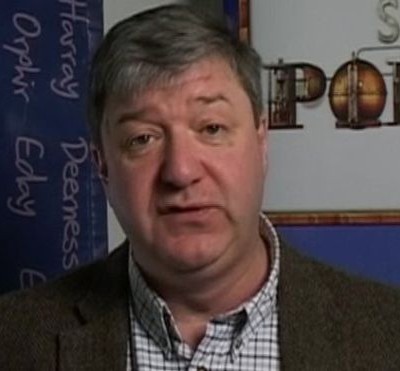 I'm an Englishman who has made Shetland my home and I abhor sectarianism – something I saw too much of during my time in the British army. I'm also a constituent of Mr Carmichael and he has helped me in the past. I belong to no political party and have voted Lib Dem in every election but the last. I voted SNP, not for independence but because they were the only party offering hope for the vulnerable in society – a traditional Lib Dem role.
I started my campaign as soon as I heard Mr Carmichael was behind the leak and that he had lied. He allowed an investigation to take place, using costly resources, to prevent the truth coming out and affecting his chances of winning the seat. His majority shrank from approximately 10,000 to 817 and in my opinion he would have got considerably less votes if the truth had been known by the electorate.
The people of Shetland and Orkney treasure a sense of honour and they feel very let down, and that a by-election should be held. Had Mr Carmichael resigned immediately he could have stood for re-election and ended up with a larger majority. But that time has passed.
Every hour he delays shows that concepts such as honour and integrity are just words to be ignored. He now appears to be more concerned with receiving his five years of high salary than maintaining any semblance of propriety. Tavish Scott stated that Mr Carmichael had a long road to recovery. But why does he need to bother? He has his salary and pension and is retiring at the next general election.

I set up the 38 Degrees petition because I was angry and felt let down by my MP. I posted a link on Facebook and it spread from there.
Many SNP supporters are angry about this issue. They feel their candidate should have won and naturally have backed this campaign.
The greatest effort has been by the brave peopel of Orkney. They have set up a crowd-funding project to raise money to overturn the election result. It is to them that the plaudits and hopefully laurels should go. Remember this expensive legal action is only taking place because of the lack of integrity of our MP.
Had he resigned, funds raised for the legal action would have been donated to the food banks created by Mr Carmichael's government.
This is not a witch hunt or mob rule. If Mr Carmichael had nothing wrong there would be no "mob" at all. There are unsavoury elements in every campaign and targeting of his position as kirk elder is indefensible.
People worried by the Nationalist reaction should consider this: Scottish nationalism is the only form of nationalism that welcomes all and discriminates against none. Mr Carmichael should remember he is the sole cause of his problems and the longer he takes to do the right thing the more respect he loses and the greater disrespect he shows to his electorate.
@JohnNeicho
Comments
Comments